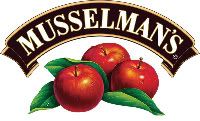 Hey everyone! You may remember about a month ago I gave you a
sneak peek
of my awesome trip to Gettysburg thanks to
Musselman's
. Well here's the extended version of my awesome time.
Musselman's was super kind and sent me along with some other fantastic bloggers to Gettysburg to check out the behind of the scenes of how their delicious products are made.
Day one began at the airport, my plane was delayed because Newark Airport sucks. But once we all got there we hopped in a stretch limo filled with snacks to munch on before. We met up with Kelly from Musselman's and all the other bloggers: Heather from
Then Heather Said
, Sammi from
Sammi's Blog of Life
, Amie from
The Healthy Apple
, Amanda from
Nutritionist Reviews
, Cecelia from
Cool Baby Kid
, Hayley from
Love, Life, Family and then Some
, Renee from
What Mommies Need
, and Jennifer from
Thrifty Grl
.
We had a few hours of free time. Me and a few other girls just walked around taking as much Gettysburg as we could in. I saw the famous Majestic theatre and bought some souvenirs.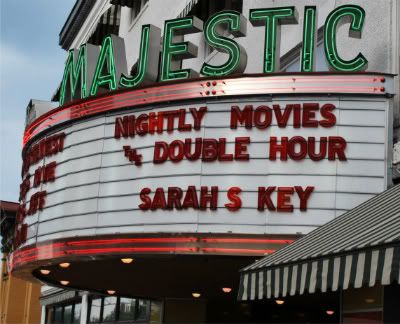 Then we met up with more awesome Musselman's people and had a little cocktail reception. Just mingled and chit chatted with everyone as well as getting some deeelicious apple-shaped sugar cookies. One girl didn't want hers so I ate hers too, score! Sugar is my weakness, what can I say?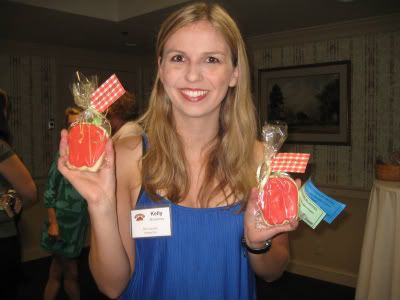 It was a nice little ice breaker before the busy schedule-packed day. Another awesome ice breaker before the big day? My room. It had a jacuzzi in the bathroom with a TV! Awesome!!
The next day we woke up bright and early, had breakfast at the hotel which included one of my top ten favorite things in the world: WAFFLES! And then we were on the road to Musselman's land. We first arrived at Peach Glen and checked out the apple storage.
There are actually three different ways they store the apples: outside, inside, and CA storage. The best apples get stored in the CA storage because they flood the room with nitrogen and, in a way, put the apples to sleep. Putting the apples to sleep prevents or at least slowly delays the starch from breaking down and keeps them sweet. They keep one variety of apples per room. They have these elite storage systems so they can sell their apples all year around and not just during apple season. Fun fact, their top three apples are: Golden Delicious, Romes, and York.
Next we went to the solar panels which are so cool. 30% of the pant's energy uses power grid and solar panels. It's a new process that just began in January and it is outperforming expectations. The land was originally used as storage and landfill because it wasn't a good growing land. It's great that they're really trying to get their carbon footprint a little smaller.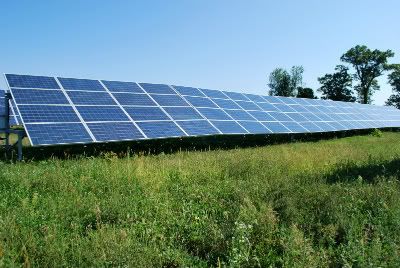 Next we headed to the Orchards. Another great thing about Musselman's is that it is co-op meaning it is grower owned and they're hand-picked. Which is awesome because the people that work hard on the orchards and keeping up with it get a little piece of the pie, too because being a grower isn't the most luxurious life. There's no downtime. Winter you have to trim, when the weather gets nice you have to tie down the trees that fell. There isn't much vacation. But the outcome, all the delicious apples, is awesome.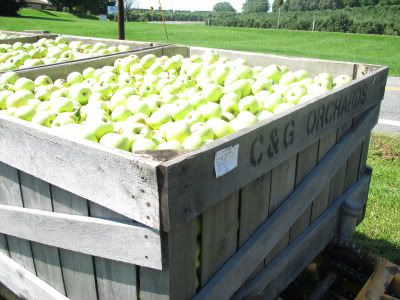 The Orchards were so nice. We actually had a lovely lunch there, complete with some apples. I'm vegetarian so they even made a veggie panini for me and they had some awesome cookie brownies. But what was even nicer than the lunch was that they gave us our own Gala apple tree. We helped plant it too! It was such a sweet and awesome surprise!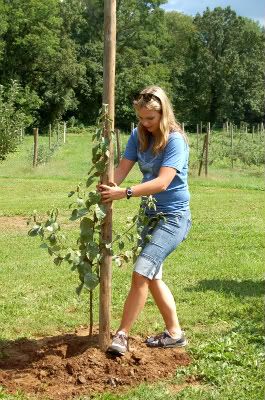 They went through all the information about how to maintain orchards with apple trees. A lot of it was very interesting. Apple trees are actually really hard on soil and takes a lot of nutrients out of the ground so they have to rotate the soil. Now apple tree soil is used for peaches soil so it pull different nutrients. They also use GPS to make sure that the apple trees aren't put in the same hole. Yeah man, apple orchards are pretty high tech now.
It was also interesting to find out what apples are put in what products. Red Delicious are always in juice. Applesauce uses a multiple variety. York Imperial is one of the top apples and aren't used for fresh market but they're perfect for applesauce and processing.
Overall, it was an awesome time. Though the day wasn't over yet, but this post is getting pretty long. Check back for Part 2 of my awesome Gettysburg trip!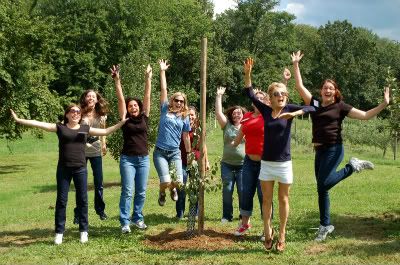 Disclaimer-
I was provided a product trip in exchange for my reviews.
You can read more about my blog policies in my disclaimer.