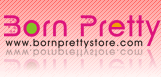 Hey everyone! My next review is for
Born Pretty
. Born Pretty is a great store that has a variety of nail related products. Nail art, polish, and more. If you're a girl you will love this website.
I'm not a huge fan of nail accessories but I do love nail polish, so I chose something awesome. I received the coolest nail polish ever in the mail.
COLOR CHANGING nail polish
!
When you're finger nails are cold they're this color: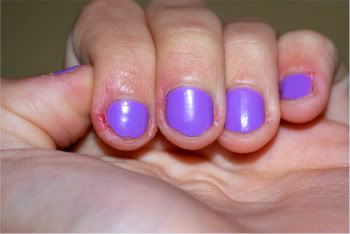 And when they're hot, they're this color: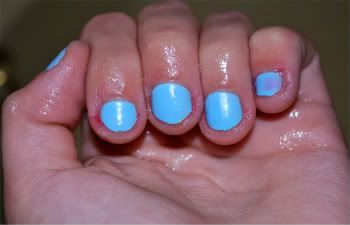 It is pretty awesome. Last night my roommate was amazing and I kept dunking my hands in warm and cold water to switch the colors. I actually was more surprised because on the website the colors don't look much different but you can see on your fingers it changes from sky blue to a light purple. All I can describe it as is awesome.
It doesn't chip or peel easily either. For $7.11 it is totally worth it.
They also have a variety of nail stickers and accessories you can put on your nails. My nails are small because I do bite them, but if you have long nails you can totally rock them.
Definitely check out Born Pretty, they have such awesome nail items you won't be disappointed!
Buy It!
Head on over to
Born Pretty's website
and browse their awesome selection! Use the coupon code
5OFFJ61
to get 5% off with your order!