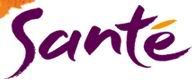 Hey everyone! My next review is for
Sante Nuts
. Sante nuts is a company that sells a delicious assortment of nuts. Perfect for snacking or adding into your salads!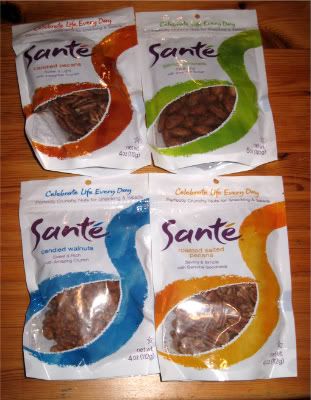 The nuts I received are:
Candied Pecans
Candied Walnuts
Garlic Almonds
Roasted Salted Pecans
These nuts are just so delicious! I love that they're not your average roasted nuts but they're packed with so much flavor. I love that they're not peanuts like the usual ones but yummy pecans, almonds, walnuts.
Plus, we all loved candied and roasted nuts right? But they're usually packed with so much sugar and sodium that the calorie intake is pretty high. But these nuts are made with less oil. They're also made with natural quality ingredients, even the spices. They also use high quality nuts. Basically if you want to much on some candied nuts, these are the ones you need to pick!
I am a huge fan of these nuts, but when I saw the almond I gave them to my roommate. Immediately after trying them after I gave it to him I regretted the decision. They were so good and packed with garlicy-flavored goodness. You hardly even taste the regular almond flavor.
The pecans and walnuts are absolutely delicious too. I added them to my salad but snacked on a lot, too. What's great about the website though is that it has a bunch of recipes where you can get different ways to serve and eat these babies. They have dinners like
Smoked Duck and walnuts with winter greens
and desserts like
Walnut Torte with Coffee Whipped Cream
.
Overall, these nuts are so delicious! They're also kosher, all-natural, and gluten-free. Definitely check out these nuts, even if you're not a huge nuts fan the flavor from the spices make them taste so delicious!
Buy It!
Head on over to
Sante Nuts' website
and browse their selection and recipes. Also get 25% off using the coupon code
2011-Blog-077
! Hurry because the coupon is valid until December 16th, 2011!