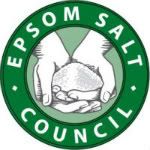 Hey everyone! My next review is giveaway is for
Epsom Salt!
Epsom Salt is like the jack of all trades and can be used for practically almost anything. It's really, really awesome!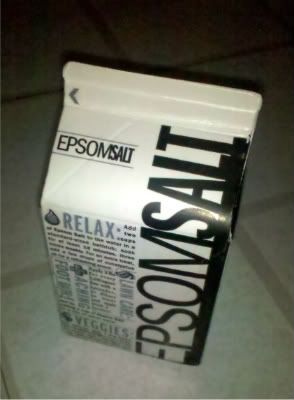 Epsom Salt isn't your average salt, in fact you really can't sprinkle it into fries, but that's pretty much the only thing you can't do with it. As the website says:
"Epsom salt is made up of magnesium and sulfate, which can help improve health in numerous ways. A lack of magnesium—which helps regulate the activity of more than 300 enzymes in the body—can contribute to high blood pressure, hyperactivity, heart problems and other health issues, doctors warn. Sulfate is essential for many biological processes, helping to flush toxins and helping form proteins in joints, brain tissue and mucin proteins."
Epsom Salt's biggest use is pouring it into your bath and just chillin' there and soaking in it. It's very relaxing and an easy way to increase the body's levels of both magnesium and sulfate. But Epsom salt can be used for a bunch of different things, as well, too. For beauty, it is a natural hair volumizer, which is great for people like me that have thin hair. Combine equal parts warm conditioner and Epsom salt. Work the mixture through your hair and leave for 20 minutes.
For gardening you mix 1 tablespoon of Epsom salt with a gallon of water. Ten days later, repeat the foliar spray again. Tomatoes can benefit from Epsom salt every 2 weeks. Apply 1 tablespoon diluted in water per foot of plant height per plant.
It's also great for sore muscles, I've been rocking this one a lot. I would've done the bath one too if I had a bathtub, haha. But after working out it's nice to soothe the burn by making a compresses by soaking a cotton washcloth in cold water that has been mixed with Epsom salt (2 tablespoons per cup), then apply to the skin.
Overall, I was really amazed with all the uses for Epsom Salt. And I love that on the carton it gives a bunch too, just so you don't have to always look it up, haha. Definitely check it out, it is really awesome!
Win It!
ONE winner will receive a carton of Epsom Salt!
1. Go to
Epsom Salt's website
and tell me a fun use you can do with Epsom Salt.
Please answer this question or else your comment will not count! You must do this first or future entries will not be counted.
(1 entry)
BONUS ENTRIES
2. Follow starIMPULSE on blogger. (2 entries!)
3.
Like Star Impulse on facebook.
(1 entry)
4. Subscribe by Email and Confirm that Subscription (1 entry)
5. Follow me on Twitter. (1 entry)
6. Tweet about this giveaway and send me a direct link to that tweet, you can do this once a day. (1 entry per day)
7. Subscribe to my YouTube channel. (1 entry)
8. Add my StarIMPULSE button to your sidebar and send me think link to your blog so I can see it. (1 entry)
9. Add StarIMPULSE to your blogroll (using my URL), with a link back to me! (1 entry)
ONE winner will be chosen on November 24th, 2011 at 5:00pm (EST) and then will be emailed.
Alternate winners will be chosen if winner does not respond after 48 hours. This contest is only open to all US Residents. Thank you and good luck!
Disclaimer-
I was provided a product in exchange for my review.
You can read more about my blog policies in my disclaimer.