Hey everyone! My next review is for
Maybelline Baby Lips and Great Lash Lots of Lashes
. I received this from
BzzAgents
.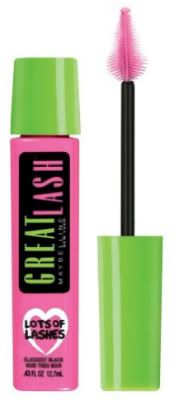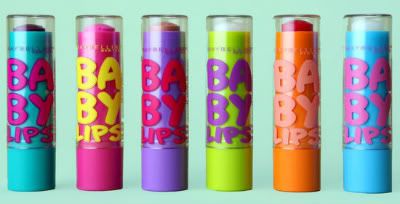 I received
5 Great Lash Lots of Lashes
and
5 Baby Lips
in these flavors:
Peppermint
Quenched
Cherry Me
Pink Punch
Peach Kiss
I thought it was super awesome and kind of the BzzAgents to send me 5 mascaras and 5 different baby lips flavors. I gave my roommate the Pink Punch and a mascara and my friend the Peppermint and a mascara and both really, really enjoyed them especially the Baby Lips, so let's talk about those first.
The Baby Lips are awesome, I love them, kind of disappointed I gave the pink one way, not gonna lie, I didn't know they were tinted. The only untinted ones are the peppermint and quenched. I absolutely love the Cherry Me and Peach Kiss. The Cherry Me smells delicious and tastes equally delicious. It's not super dark either but just red enough to make a nice tint. The Peach Kiss also smells amazing, maybe even better than the cherry, and is a nice neutral lip. They all have SPF 20, it renews lips to their natural condition in four weeks and combines eight hours of hydration with an optional color tint. I love that they have the texture and feeling of lip balm but are tinted like lip gloss minus the stickiness. These are definitely my new favorite lip products. It's like they combined all of the awesome things of lip products into one product. Love it.
The Great Lash is awesome, too. It is America's #1 mascara formula has a new innovative applicator brush – The Great Little Grabber! It also easily reaches the inner and outer corners of the eye. To be honest I wasn't a huge fan of the brush I don't like how it gets smaller because I have a hard time getting the inner part of the lashes. But it is a great formula because it doesn't clump or anything. The finished lash looks so nice and natural.
Both are incredible products and so easy to use. I would definitely check them out if you need new products or just want to switch it up.
Buy It!
Head on over to
Maybelline's website
and browse their awesome selection. Check out your local Target or practically any grocery/everything store. The Baby Lips is only $3.99 and the mascara is only $6.40.
Disclaimer-
I was provided a product in exchange for my review.
You can read more about my blog policies in my disclaimer.