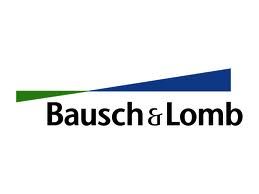 Hey everyone! My next review and giveaway is for
Bausch and Lomb
. Bausch and Lomb is a great company that has a variety of awesome vision products, I love their contact lens solution. They have awesome vision accessories too!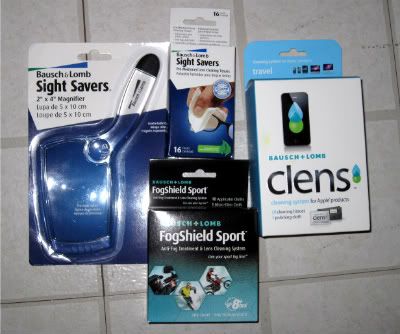 I received two of each of these fantastic items:
Fogshield Sport
Sight Savers Magnifying Glass
Clens
Sight Savers Wipes
These are all fantastic items and perfect for this time of year. I received them right before Christmas and actually gave some away as Christmas gifts. The Clens is actually a really awesome two-step cleaning system for Apple products. Not gonna lie though, I have a Galaxy Nexus Droid and it works fine on that too! I actually love it a lot and gave one box to my roommate as a little Christmas gift because she got a new iPhone. She seemed to really like it. It definitely will come in handy.
The Sight Savers are so cool for glasses wearers like me. I've already used a bunch of mine and it works really well. They're super awesome convenient pre-moistened wipes designed to provide anti-fog and anti-static protection. I really like the box because it is so small and easy to carry in your purse or travel with. I definitely will get into using these.
The Sight Savers also have magnifiers which are pretty cool. I haven't seen a magnifying glass in a while, to be honest and they do come in handy. I actually brought it home and stuck it in my mom's stocking and she got a pretty good kick out of it. They say they're pocket size but they're a little larger. They also have little circle in the center that magnifies 6x as compared to the big part which just magnified 2x.
Lastly, they also sent FogShield Sport wipes which are really cool and absolutely perfect for this summer. This specially formulated cleaning system is guaranteed to keep goggles fog-free, providing the crisp, clear vision needed to arrive safely at the bottom of the mountain. They can be used for any type of sport too pretty much from motorcross and hockey goggles. These are really cool and to be honest I haven't used them yet just because I haven't had the chance to go skiing or anything but these can definitely come in handy and is a really unique and cool wipe. I hate when my goggles fog up and this would be awesome!!
Overall, I really loved all of the products because they're perfect winter items, you can use them all year around too but they were just perfect for stocking stuffers and the skiing wipes were just awesome. It just makes me love Bausch and Lomb even more, not gonna lie. Definitely check them out! You won't be disappointed!
Buy It!
The clens are available at your local Apple Store; the Sight Savers are available at retail outlets such as Walmart, Target, Dollar General, BJ's Wholesale Club, Publix and Safeway; Lomb magnifiers are available for purchase at online retail outlets such as Amazon.com, OpticsPlanet.com and Drugstore.com; and the FogShield Sport you can purchase online. To find out more about these products check out
Bausch and Lomb's website
!
Win It!
ONE winner will receive the same variety of Bausch and Lomb goodies as I did!
1. Go to
Bausch and Lomb's website
and tell me a fun fact. Please answer this question or else your comment will not count! You must do this first or future entries will not be counted. (1 entry)
BONUS ENTRIES
2. Follow starIMPULSE on blogger. (2 entries!)
3. Subscribe by Email and Confirm that Subscription (1 entry)
4. Follow me on Twitter. (1 entry)
5. Tweet about this giveaway and send me a direct link to that tweet, you can do this once a day. (1 entry per day)
6.Subscribe to my YouTube channel. (1 entry)
7. Add my StarIMPULSE button to your sidebar and send me think link to your blog so I can see it. (1 entry)
8. Add StarIMPULSE to your blogroll (using my URL), with a link back to me! (1 entry)
ONE winner will be chosen on February 1st, 2012 at 5:00pm (EST) and then will be emailed.
Alternate winners will be chosen if winner does not respond after 48 hours. This contest is only open to people in the contiguous 48 states. Thank you and good luck!
Disclaimer-
I was provided a product in exchange for my review.
You can read more about my blog policies in my disclaimer.