Hey guys! It's March 14th and it's not only Taylor Hanson's birthday but also Pi Day!!!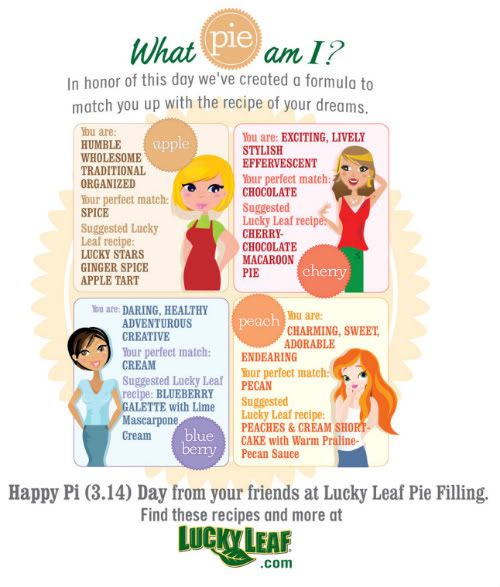 What pie are you? I think I'm a Cream because I am pretty adventurous. Which is funny because I do loveee blueberries. I definitely need to try out that pie and I'm sure I can find the recipe on
Lucky Leaf's website
. Check it out! What kind of Pi are you?