Hey everyone! My next review is for
Crunchmaster crackers
. Crunchmaster crackers are super delicious and really, really addictive. As they say on their website they are happy, healthy, and gluten free!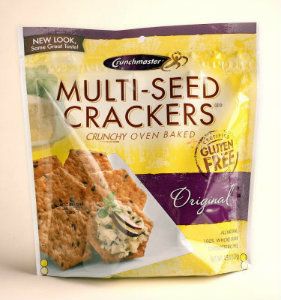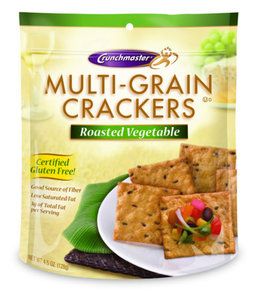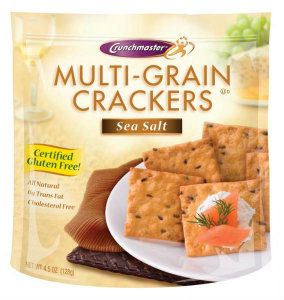 The Flavors I received are:
Roasted Vegetable
Sea Salt
Original
These are absolutely delicious and the healthy choice to other crackers. As the website says:
"100% whole grain, cholesterol free, low in sodium, low in saturated fat and with 0 grams of trans fat."
The roasted vegetable is my favorite though and the bag was gone in about two days. They are that good. And let me just say, I am not a cracker person at all. If given the choice, I almost always go for the brownie or cookie over the pretzel or cracker, but not with these guys. They are just so full of flavor and taste amazing!
Some other awesome pluses to these amazing crackers, at least the sea salt and roasted veggie, is that they are all natural, a good source of fiber. The original ones are also wheat free! Awesome.
There are only a few differences in the crackers, aside from flavor. The original is a multi-seed cracker which means it is made with a delicious blend of sesame, quinoa, flax, and amaranth seeds and topped with natural seasonings. The sea salt and roasted vegetable are multi-grain crackers which are baked to a light perfection and are wafer thin. Either way all of them are great.
I also liked how you can eat these crackers with cheese like crackers or actually eat them out of the bag like chips just because they taste so great and don't need any other additional toppings. They also are 120 or 140 calories per serving. Per serving is about 15-16 crackers which is pretty awesome, too!
Overall, as a non-cracker person I was super impressed with how delicious these bad boys are and I definitely recommend them to cracker lovers and non-crackers lovers (like me!) everywhere! You won't be disappointed!
Buy It!
Head on over to
Crunchmaster's website
and browse their awesome selection! They have a store locator right on the main page and a coupon to save $1 on your purchase!