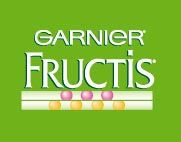 Hey everyone! My next review is for
Garnier Fructis
. Now everyone knows and loves Garnier, their hair care is fantastic. Just when you couldn't think they could get any better, their new Sleek and Shine line came out and it is just incredible. I was able to review them thanks to
Bzzagent
.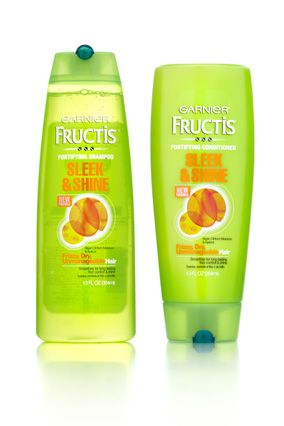 Sleek and Shine has both shampoo and condition. Thanks to ultra-smoothing Argan oil these formulas keep your hair looking sleek for three days straight even in 97% humidity. It works best with dry, frizzy, and unmanageable hair. It is also infused with fortified fruit science which helps deliver a shine and hair that is 10x smoother.
To be honest, I am one of those rare people that have never tried Garnier Fructis before until now. I heard it was a great company but, to be honest, never really had the chance to try out the shampoo or condition but now I am glad that I did just because I love it! They smell absolutely amazing, too and make your hair smell great too. Apparently the smell is just Argan Oil from Morocco and Apricot, so unique but still so like fresh and amazing.
I actually received this right before my trip to Miami and I actually brought it with me, so one thing I didn't test out was if it makes your hair look sleek for three days straight because I washed my hair for nearly every day, maybe I skipped one day, but I did notice my hair looked much healthier. I also usually let it air dry and noticed that my hair did dry straighter. Also, being in Miami, there was a lot of humidity and my hair didn't frizz out or anything after washing it. Pretty awesome. It didn't weigh down my hair either, if anything the shampoo and conditioner made my hair feel lighter. I felt more confident, more ready and willing to go out. Little things like awesome hair really helps boost your self esteem and Garnier really gives you awesome hair.
Overall I was thoroughly impressed with Garnier, I mean I have heard great things but sometimes you never believe it until you try it out for yourself. Well trust me guys, Garnier's new Sleek and Shine Shampoo and Conditioner is totally worth checking out. You won't be disappointed!
Buy It!
Head on over to
Garnier's website
and see if they sell it near you! I know they sell it at Target and Ralph's near me!