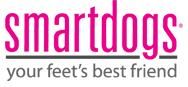 Hey everyone! My next review is for
Smartdogss Comfort Slippers by Grandoe
. They are insanely comfortable and cushiony flip flops that I now love and am addicted to. I received the Uplight Womens Thong Slipper to try out.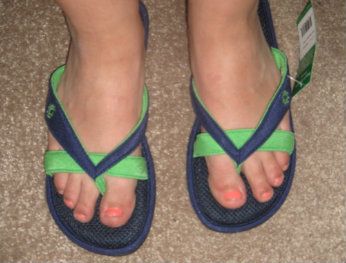 They're made with neo mesh to keep feet cool and comfortable and also has awesome amazing antibacterial properties to keep them clean. I always worry with cloth sandals that they'll get dirty super easy so I love the antibacterial aspect. The exclusive patented four zone honeycomb foot bed is designed to absorb shock as you walk. The gel padded heel gives you extra comfort indoor and out.
As as said above, I am now addicted to these. I really, really love them. They are super comfortable and great to wear around where ever. My feet usually are super picky and annoying with shoes and get blisters in the weirdest places, but no part of the flip flop rubs against my feet or toes in a weird way. I was really surprised, too, because they look not as comfortable and awesome as they are...if that makes sense. I mean I love the colors, but I am always wary about cloth flip flops.
I also found it interesting that this Synergy line of footwear is inspired by a holistic approach to living and utilizes the chakra channels for energy that flows within the body. I wasn't sure if I necessarily believed in this whole holistic approach but my feet do feel comfortable after wearing these so honestly? Whatever works and these do work and feel great!
Overall, I was pleasantly surprised by how awesome these are and the are definitely my go-to for flip flops now. Definitely check them out, you won't be disappointed!
Buy It!
Head on over to
Smartdogs Comfort website
and you can get 15% off your purchase using the code
SUMMER12
hurry because this code only lasts til July 31st!
Disclaimer- I was provided a product in exchange for my review. You can read more about my blog policies in my disclaimer.