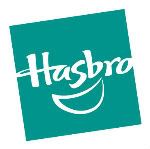 Hey everyone! My next review is for
Hasbro's new Game of Life zAPPed edition
. This edition is really cool because it incorporates your iPad into the board game with using it as a spinner and watching hilarious America's Funniest Home Videos. Sometimes you win money from the video, sometimes you have to give the money away, either way you leave with a chuckle. It combines the fun of traditional face-to-face game play with the increased functionality of digital gaming for a brand new, innovative experience.
>
I actually played this with my roommate and friend and we had a blast. We just made a little game night, much like how Hasbro has Family Game Night which you can check out their
Family Game Night Facebook here
. It's a great way to spend time with your family having fun on rainy days or evenings instead of silently watching a movie. This is my little mini-family since my parents live on the opposite coast, so it was nice for all of us to get together and play.
I thought it was really cool way to incorporate technology and just take board games to the next level. Plus it's fun to spin instead of the dice. I used to end up losing dice in my board games from some reason. I really like the America's Funniest Videos edition just as a little break up between playing. Also AFV is a very family-oriented show and arguably past time. I used to watch the show with my family growing up so it's nice to incorporate it into a board game.
I know it may sound weird, using an iPad with a board game but it's super easy and they even gave a game guide in case you forgot how to play Life (like me). I realized that I tend to like Life more than games like Monopoly because it is a lot less competitve and more fun. Many times it is just the luck of the spin. It was really fun to play and I want to continue having more board game nights like this.
Buy It!
This game retails for about $24.99 and includes the gameboard, 4 car movers, 52 pegs, money pack, 4 rubber pads, and Quick Start Guide. iPad is of course not included. Check out
Hasbro's Toy Shop
if you want to order it online!