Hey everyone! My next review is for
Mrs. Meyer's Clean Day
. Mrs. Meyer's Clean Day is a fantastic company that sells a variety of amazing cleaning products that are earth-friendly, cruelty-free, and just all around awesome.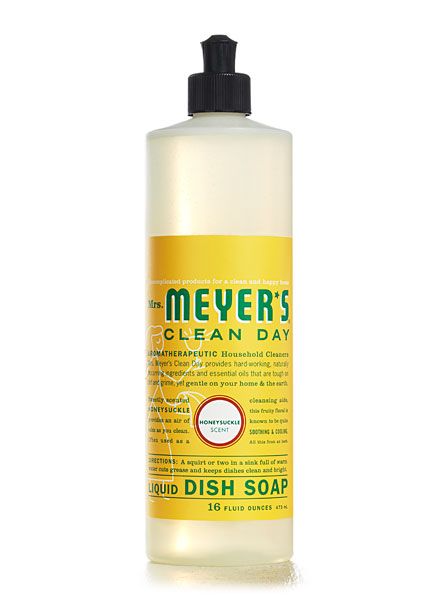 I received the Liquid Dish Soap in Honeysuckle.
As the bottle says,
"aromaptherapeutic household cleaners Mrs. Meyer's Clean Day provides hard-working, naturally occurring ingredients and essential oils that are tough on dirt and grime, yet gentile on your home and the earth."
The dish soap is also biodegradable and the bottle is made with 25% post consumer plastic.
I really love this dish soap. It smells so incredibly good, not too sweet or anything but fresh and soothing. Apparently this honeysuckle fruity floral is known to be quite soothing and cooling, it provide a calm air while you clean.
I really enjoy the Mrs. Meyer's brand because it is great for environmentally conscious people and people that want to lead a greener life. Cleaning products can be pretty terrible, with harmful chemicals and animal testing, so it's nice that they created a way to still have the awesome cleaning power but still earth friendly.
Overall, I was pretty impressed with Mrs. Meyer's, especially because all you need is a squirt or two, this bottle lasts a long long time. Definitely check out Mrs. Meyer's you won't be disappointed.
Buy It!
Head on over to
Mrs. Meyer's website
where you can purchase it online or put in your zip code up top to see if it is being sold in a store near you!