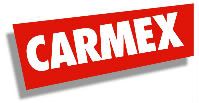 Hey guys! I just thought I'd share with you a really fun and awesome announcement, Carmex, everyone's favorite lip brand, is celebrating 75 years! How awesome is that!? And they are really celebrating!

As a way to thank their customers and fans for supporting them through nearly a century, they are hosting a promotion on Facebook: 75 years with 750,000 Carmex Fans. They hope to reach 750,000 Carmex Fans to celebrate their monumental anniversary. Once they unlock certain fan milestones they will be giving away great Carmex prizes as well as CASH. Sounds insanely awesome to me!
They plan on going big too! For instance, once they unlocked the first milestone of 250,000 fans they awarded the grand prize winner $2,500. Their next milestone they hope to reach is 500,000 fans...see where they are going with this? Their final fan milestone to unlock will be 750,000 fans.
What are you waiting for?! Definitely head on over to
Carmex's Facebook and "Like" them
for a chance to win some awesome prizes!