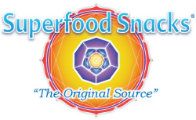 Hey everyone! My next review and giveaway is for
Superfood Snacks
. Superfood Snacks are fantastic raw chocolate snacks that are pretty good for you and pretty good for the environment, too! Oh and did I mention? They're delicious!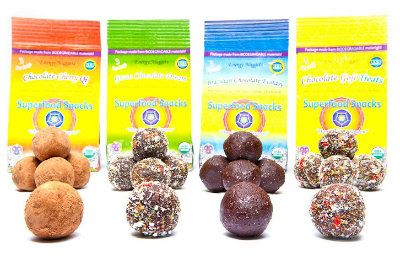 I was sent two of the four flavors:
Brazil Chocolate Ecstasy
and
Chocolate Cherry Qi
. The other two flavors are
Green Chocolate Dream
and
Chocolate Goji Treats.
Brazil Chocolate Ecstasy is a tropical fruit medley filled with ingredients like Raw Cacao, Brazil Nuts, Mango, Bananas, Chia Seeds, Maca Root & Cinnamon. I really enjoyed this, it was a fruity chocolate, super sweet and just very delicious. It was a great boost of awesome flavors. It is super nutritious, filled with enzymes and boosts your energy. It boosts your energy because it contains energizing raw superfoods including mango, Incan berries Brazil nuts, maca root, and raw cacao.
The Chocolate Cherry Qi took the cake for me though. It is a rich dark chocolate tangy delight that is filled with ingredients like Raw Cacao, Cherries, Pumpkin Seeds, Blue Green Algae, Coconut, and Agave Nectar. This one was my favorite. I am a dark chocolate addict and this tasted just like that. A wonderful mixture of cherries and dark chocolate, almost like a chocolate covered cherry but arguably a bit more healthier and organic for you. The website states that the chocolate cherry qi is raw, certified organic, and handcrafted with love. They contain antioxidant properties, are nutrient dense, and are a source of enzymes.
Overall though, they are both really, really delicious. They are incredibly awesome snacks to fill your sweet tooth craving while still being fairly good for you and tasting amazing. I definitely recommend them. The snacks are even packaged in the very first ever-printed package that is made with NatureFlex TM non-gmo, sustainably sourced, 100% biodegradable and compostable materials. Pretty awesome! Definitely check them out if you want something sweet to snack on but organic and super awesome!
Buy It!
Head on over to
Superfood Snacks' website
and browse their awesome selection!
Win It!
ONE winner will win one of each four flavors of Superfood Snacks!
a Rafflecopter giveaway