Hey everyone! My next giveaway is for
Etching Expressions
. Etching Expressions is a great company that makes personalized wine bottles that are perfect for any occasion!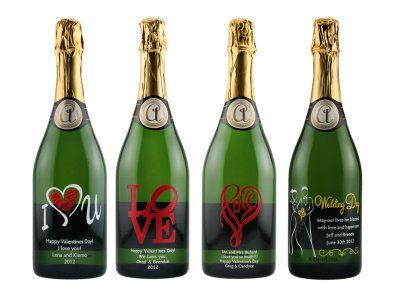 As their website says:
"Etched wine bottles or personalized wine labels make a unique personalized wine gift or corporate wine gift. Browse our site for special wine gift ideas to meet any budget!"
They have a variety of pre-made personalized Happy Birthdays, Anniversaries, etc. All you do is add on the name and date and pretty much whatever you want. You can also customize the entire bottle with your own picture and everything too!
Another awesome thing is what is inside these bottles, yes wine! Their website says:
"Inside the bottle your recipient will enjoy an aromatic, full-bodied wine from our private label selection. Wine is the perfect gift that nearly everyone appreciates and enjoys."
Wine is a gift that everyone enjoys but sometimes it is too impersonal, these personalized wines change that and make them a wonderful, thoughtful gift for Christmas, Birthdays, or just bringing some wine to a party. It's a lovely idea and I definitely may be browsing the site come November for some early Christmas shopping!
Buy It!
Head on over to
Etching Expression's website
and browse their awesome selection!
Win It!
ONE winner will receive a $100 Gift Card to Etching Expression!
a Rafflecopter giveaway