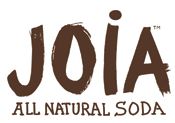 Hey everyone! My next review is for
Joia Life
. Joia Life makes some delicious all natural soda. As their website says: Joia has
"tantalizing combination of fruits, herbs and spices that creates layers of intensely fresh flavor for a wonderfully refreshing beverage."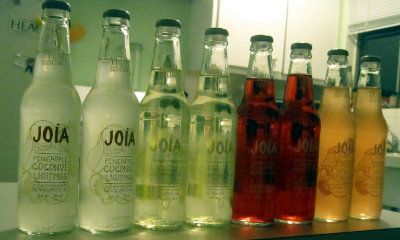 The flavors I received are:
Pineapple, Coconut, and Nutmeg
Lime, Hibiscus, and Clove
Grapefruit, Chamomile, and Cardamom
Blackberry, Pomegranate, and Ginger

I will be the first person to tell you I am not a soda person at all, but oh my gosh, this is pretty much the best soda I have ever had. By this, I specifically mean the Pineapple, Coconut, and Nutmeg flavor. I love coconut and pineapple and just creating a soda out of those flavors is amazing and the taste lives up to reputation. A great combination of flavors and still refreshing for a soda. The flavor is perfect for a hot summer day. Yes, summer may be ending but in Southern California it is always summer so I can drink this all the time. It is so, SO, SO good!
The others are pretty amazing too. I don't like grapefruit but the soda is still very, very good. All of the flavors are so unique and incredible. If all soda tasted like this I would be a soda addict. The blackberry, pomegranate and ginger is my second favorite, it almost tastes like black cherry soda but if black cherry tasted way better and not overloaded with sugar.
The Joia soda is all natural too, as stated above, and does not contain any preservatives or caffeine.
I tried them solo but apparently they make awesome mixers, too and I definitely want to try them like that. This
Coconut Cactus
in particular looks especially delicious.
Overall, I loved the variety of these four flavors. From sweet to tart to tangy, but all are refreshing and delicious. I honestly never thought soda could taste so great. Definitely check them out even if you aren't into soda, like I said I am not a big soda person but this is incredible. Check them out, you won't be disappointed!
Buy It!
Head on over to
Joia's website
and browse their awesome selection. Click on the
Find Joia
to find out where they are selling them near you!
Win It!
ONE winner will receive a four-pack assortment of Joia!
a Rafflecopter giveaway