Hey everyone! My next review is for
Modern Greetings
. Modern Greetings is a great website where you can personalize paper products like notepads and mailing labels but adding pictures, or even create photobooks!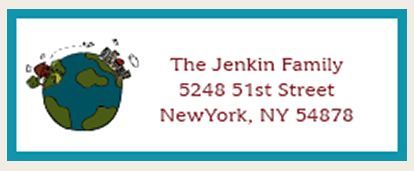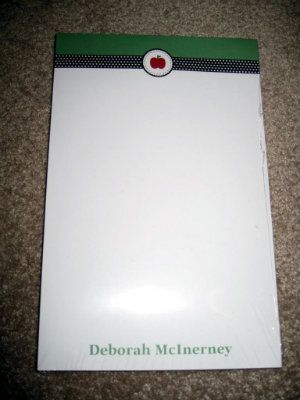 I received a 2 pack of those mailing labels, above, that's a screen shot from the example on the website because I'm not telling you guys my address, sorry. Also a notepad with my mom's name on it. I figured it would be a nice stocking stuffer for Christmas for her. Yes, I am getting my Christmas shopping early but why not.
I was going to create a photo book but I did need mailing addresses more and figured my mom would enjoy the notepad but it is still pretty awesome that they have that option. But I may create one closer to the holidays because it will make another great gift for my mom or other family member. I really like giving photo books because they are easy but super personable. Everyone loves photos and looking back at great memories, you know?
As their website says:
"Modern Greetings is your source for invitations, greeting cards, announcements, calendars, photo books, notebooks …and MORE! We make it easy and affordable for you to invite, announce, reach across the miles (or just down the street!) and create permanent memories in your own unique style."
I really enjoyed this website especially for the pictures because you could edit them and give them special effects like sepia tone or edit the color. It really allows you to create a product you want. You can even change the background color of the photo books. It is so easy and so cool. Definitely, check it out you won't be disappointed!
Buy It!
Head on over to
Modern Greetings' website
and make your own creation! You can also create your own photo book for free just enter your email
here
!