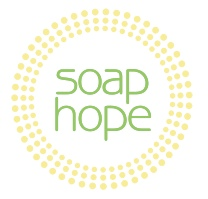 Hey everyone! My next review and giveaway is for
Soap Hope
. Soap Hope is a great company that not only sells soap and makeup but has a great mission behind them. They provide healthful, wholesome products to customers and use all of the profits to help women in need around the world.
I received a bunch of awesome samples from Soap Hope to try, the include:
Zum Body Lotion in Bulgarian Lavender
Zum Body Lotion in Lavender-Lemon
Zum Body Wash in Frankincense and Myrrh
Zum Bar Soap in Oatmeal Lavender
Zum Bar Soap in Sea Salt
Zum Bar Soap in Patchouli Mint
A Wild Soap Bar in Pine Tar Neem
Bare Body Soap Organics Bar of soap in Rosemary Mint
Pangea Organics Eye Cream in Turkish Rose and White Tea
Pangea Organics Facial Cleanser in Australian Wild Plum and Willow
Mahya Cosmetics Minerals Eye Shadow in Peace
Mahya Cosmetics Minerals Blush in Mauve
Acure Night Cream
Acure Day Cream

As you can see I received quite the variety and they all were really awesome. The bars of soap were great and actually lasted quite a long time, I enjoyed the variety of unique scents too, not your average vanilla or whatever.
It was hard to tell if the lotions made a difference because they were just small samples, but the soap was really great. I especially liked the oatmeal lavender because it had like pieces of oats in it or something and really left you with nice, smooth skin.
I also enjoyed the cosmetics, the eye shadow is such a pretty color, a perfect base or just to use by itself for everyday easy makeup. The blush was nice too, a nice casual color that goes with everything. Mauve is a great shade and I have many lipsticks and lip products that are mauve, I notice it goes pretty good with my complexion and hair. Both the blush and eyeshadow really went together pretty well and I was super impressed with them. The mineral powder is really easy to use and just really great.
Overall, like I said, the variety of products is really great plus the mission to help women everywhere is wonderful. It helps empower women and help end poverty. It's really great to know that companies aren't just looking to profit for themselves but to help others and make the world a better place. Definitely check it out, you won't be disappointed.
Buy It!
Head on over to
Soap Hope's website
and browse their awesome selection.
Win It!
ONE winner will receive $50 worth of Mahya Mineral Makeup! Head on over to
here
to enter to win! Contest ends November 7th!