Hey everyone! My next review and giveaway is for
Hugrz Boot Wraps
. Hugrz Boot wraps are these super stylish and so cute wraps that you put over your boots to jazz them up or to keep you warm. From furry to knitty, they have got a great selection to choose from.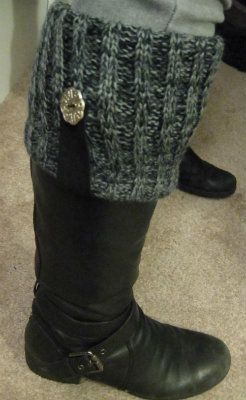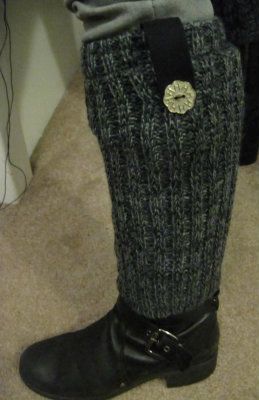 I chose the
Charcoal Tweed
from their Bennington collection. Though I was super tempted to rock one of the awesome furry Sherpa's from their Aspen collection I knew there was absolutely nothing in my wardrobe that would go with that amazingness. But if I ever do go to a ski town, I'm totally hitting up this website to snag a pair just so it looks like I spent a lot of money on fancy furry boots when in actuality I'm wearing super old boots with an awesome boot wrap.
I really, really love these boot wraps. I was actually super surprised by how thick the are! They are chunky like an actual cable knit but super soft. I love how versatile they are too, as you can tell from the two pictures above: I put it over my boot and also under. Just remember they are a little thick so you need a boot with some room in it to wear them under. You can also add tassles to the tab, wrap a belt around it, wear them as legwarmers. It is insanely awesome with what you can do with these.
Honestly I think this is a great idea and a perfect stocking stuffer gift for the girl who loves fashion because they are so awesome and such a unique, wonderful idea. Plus honestly, they look amazing. Great quality, I am seriously addicted and cannot wait to rock these when I go back to the east coast aka the real cold for Christmas.
Buy It!
Head on over to
Hugrz's website
and browse their awesome selection!
Win It!
ONE winner will receive a Hugrz Boot Wrap of their choice!
a Rafflecopter giveaway