Hey everyone! My next review is actually for
Kylie Minogue
's new album:
Kylie: The Abbey Road Sessions
. I was able to review this CD thanks to the
One2One Network
.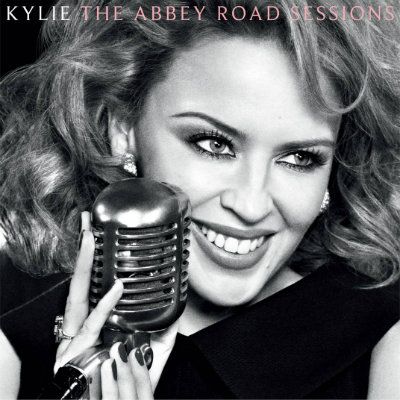 I was never a big fan of Kylie Minogue but I did admire her. She had quite catchy songs, I especially loved that "Can't Get You Outta My Head" one because I like how she just forced that song into your head.
Apparently though, she has had a 25 year career so far. Yeah that is pretty incredible considering she looks really great for her age. She has been around for a while and this album really shows you why.
The Abbey Road Sessions
is not necessarily an acoustic album, actually it isn't at all. It features 16 tracks that are all reworked and they are all songs from Kylie's career. From "Locomotion" to "Can't Get You Outta My Head," they have it all! Over all 16 tracks, one this becomes very clear, stripped of her high-end pop production song, just bringing it down to the instruments and her voice, the emotional resonance of Kylie's songs has never been clearer and her voice has never sounded better.
I really enjoyed this album. It was pretty mellow, but I liked that, I would have never thought some of these songs could be pulled off as mellow songs and they worked incredibly well. Her voice is so strong and incredible, she doesn't even need to have pop production to make her vocals sound great, she just has a really amazing voice in general.
Overall, I was really impressed with this album. I definitely recommend it, even if you aren't a fan of Kylie because let's be honest I wasn't a big fan but now I am super impressed and like her a lot more. This album really shows off her talent, definitely check it out, you won't be disappointed!
Buy It!
Kylie Minogue's The Abbey Road Sessions is out on CD now as of November 6th so check it out at a store near you!