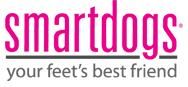 Hey everyone! My next review and giveaway is for the new
Smartdogs Slipper line by Grandoe
. You may remember I did a review for Smartdogs before and you can check that out
here
.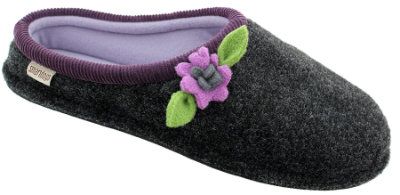 I received the Posy ones. Let me tell you these are some fancy slippers with crazy cool technology. As the press release says:
"Comfort IQ™ is an exclusive temperature regulating technology that Grandoe® has used successfully for some time in their dress glove line. It was a logical step to extend this exclusive technology to make a collection for Smartdogs® by Grandoe ®. Comfort IQ™ is an exclusive Phase Change Bubble Technology that actually stores body heat until it senses your feet need it and then gradually releases warmth. These are the only slippers that are smart enough to balance warmth and comfort on their own."
I really like these slippers. Yeah they aren't too fancy but they are super comfortable. I also like that they have a sole so you can walk outside and get your laundry or whatever and don't have to worry about getting a hole in them. They are really cushiony though and make your feet feel super warm and cozy. I literally want to wear them everywhere.
These slippers also have Another new feature to Smartdogs® is the aloe infused lining. This lining, found in select women's shaggy terry and microterry combination styles, has been infused with soothing aloe to nourish your feet while keeping them warm and comfortable.
Overall I was really impressed with these slippers they really are great and super comfy. If you need a new pair definitely check them out, you won't be disappointed!
Buy It!
Head on over to
Grandoe's website
and see where you can buy them near you!