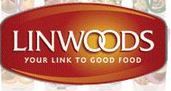 Hey everyone! My next review is for
Linwood Superfoods
. Linwood Superfoods are great to add to everyday meals because they have all the vitamins, minerals and essential fatty acids you need for a healthy and well balanced diet and active lifestyle. Plus they taste pretty good too!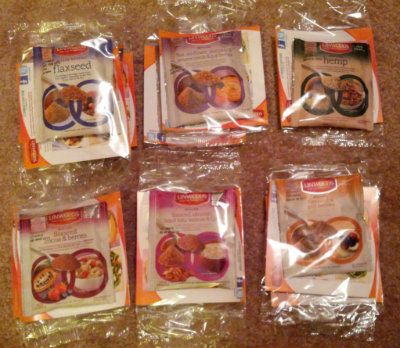 The superfoods I received are:
Ground Flax, Sunflower, Pumpkin & Sesame Seeds & Goji Berries
Ground Flaxseed, Cocoa, Strawberries & Blueberries
Ground Flaxseed, Almonds, Brazil Nuts, Walnuts & Q10
Ground Flaxseed & Goji Berries
Ground Organic Flaxseed
Shelled Organic Hemp


The superfoods are ground up so they are super easy to add food you already have prepared. They're great on salads, smoothies, or in cereal, but I personally like adding them to my breakfast in the morning which usually is cottage cheese and apple butter or greek yogurt and berries. It tastes so good, I really love it with the cottage cheese and apple butter because all the different textures and flavors taste so great together. But if you are still hesitant in what you would use these for they have a great selection of recipes on their website that you can check out
here
.
They all have different perks like the cocoa, strawberries, and blueberries one is high in antioxidants and the hemp one is an excellent source of magnesium but they all maintain a consistency that they all are healthy for you and help improve your lifestyle.
As their facebook says,
"Linwoods Healthy Super Foods may help maintain a healthy heart, boost your energy and support a well-balanced diet and active lifestyle. The blends are bursting with essential fatty acids, vitamins, minerals needed to support a well-balanced diet and active lifestyle. Only the finest quality seeds, berries, nuts and cocoa are sourced from around the world to produce our natural, tasty and nutritious Super Foods to help you feel great from within."
Here are just some of the benefits you can reap from Linwoods Healthy Super Foods:
• Bundles of energy
• Lower cholesterol
• Improved immune system
• Decreased risk of heart disease
• Good source of protein
I didn't notice a huge difference in flavor, they all pretty much tasted great with everything though I did notice a bit with the cocoa one, it was sweeter which I did enjoy a lot.
I know I'm nearly a week late, but there was also a great article discussing Thanksgiving bloating and how Linwood Superfoods can overcome it. One snippet says:
"What doctors advise to help ease holiday bloating is to eat enough fiber. Linwoods Ground Organic Flaxseed, along with their five other ground seed and berry blends integrate seamlessly into home-cooked meals. Boasting high levels of dietary fiber along with Omega-3 fatty acids, iron along with a low glycemic index, Linwoods superfoods make filling Thanksgiving fiber gaps effortless."
So add some linwoods to your holiday meals for less bloating! Overall, I was very impressed with Linwood Superfoods and definitely plan on continuing to add them to my diet because it's easy to do and it will help me lead a healthier life. Also, these recipes look fantastic too. Check out their
Carrot and Coriander Soup
, yum! Definitely check them out, you won't be disappointed!
Buy It!
Head on over to
Linwood Superfoods' website
and browse their selection!
Win It!
ONE winner will receive one full bag of the superfoods of their choice!
a Rafflecopter giveaway