Hi everyone! I just want to let you know about this really fun event I watched via live stream a few weeks ago. If you follow me on twitter you might remember that I was live-tweeting throughout the
Acivision Family Game Summit
. The event took place November 13th in New York City but streamed online for everyone to see even if you couldn't make it. It was hosted by Soleil Moon Frye from "Punky Brewster" fame and had a panel of experts including Nicole Armstrong from Activision, Suzanne Kantra from Techlicious, and Patricia Vance, President of the ESRB.

The summit discussed how parents deal with their children playing video games, how many hours, what is appropriate, and how it actually can help a child in learning. I was really fascinated with some of the statistics. Studies show that playing games helps with depression and doesn't stump creativity. Even surgeons who are gamers perform surgery 24% faster and with 32% fewer errors! Incredible.
They sent me a wonderful goodie bag too packed with games for people of all ages!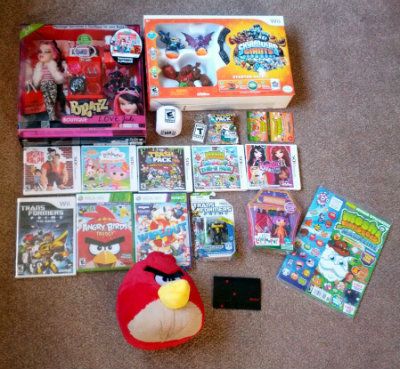 I was extremely grateful for the goodies they sent. I have many younger cousins that have Nintendo DS's and Xboxes that are going to have a pretty awesome Christmas thanks to Activision. I actually started playing
Skylanders
and
Transformers
. I really, really love the Skylanders one though because I'm a big Spyro fan and how you switch from characters is really awesome.
Overall though, the summit was super informative not just for parents but for people of all ages. Definitely check out the recording of it by going to the
Family Game Summit website
. They go over really informative facts about gaming and the games they mentioned make great gifts for the holiday coming up!
Buy It!
Check out
Target's website
because they definitely had some awesome deals for these great games!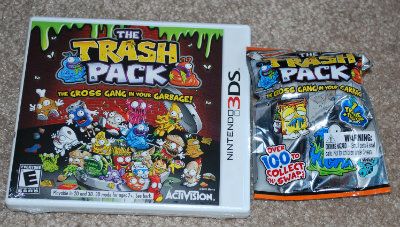 Win It!
ONE winner will win a Trash Pack Nintendo 3DS game and Trash Pack toy!
a Rafflecopter giveaway