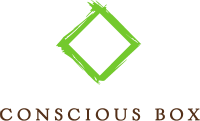 Hey everyone! My next review is for
Conscious Box
! You may remember I reviewed for them in the past and you can check them out
here
. For New Years they surprised me and sent me another one and I honestly think this one is my favorite yet!
The box included:
Peeled Snacks Appleclusters
Hail Merry Macaroons
Happy Squeeze Fruit and Veggie Twist in Blueberry, Apple, and Purple Carrot
Maakoa Koopuwa
Bodhichitta Botanicals Wild and Free Lotion
Kidz SuperFood in Wild Berry
Dr. Singha's Mustard Bath
Nutiva Hemp Seed
People Towels Reusable Hand Towel
Simply Straws Glass Straw
Dak's Raw Protein Bar in Cafe Mocha


Seriously this is my favorite. I really love how they are incorporating more than just food but also the hand towel, straw, and lotion. The hand towel is great to carry around in your car or something for emergencies and straws are just nice to have at home especially glass ones.
But my favorite was the one that truly was a complete surprise and that was the Hail Merry Macaroons. I love macaroons because I love coconut everything but they didn't look like macaroons and sometimes gluten-free and vegan sweets don't taste too good, so I was super hesitant, but oh my god I am addicted. They taste amazing, just like regular macaroons. I received this bag yesterday and it is now nearly all gone. I need to find them near me because they're so, so good.
Everything else is pretty awesome, too. I loved the happy squeeze fruit too because I love blueberry anything. Dak's raw protein bar was pretty yummy too, and Peeled Snacks never disappoints on being delicious.
At only $12 a month it is totally worth it. Definitely try it if you want to lead a healthier, more green life but also want to try some new awesome products that you might normally not like those macaroons because my goodness, they were so delicious! Definitely check them out, you won't be disappointed!
Buy It!
Head on over to
Conscious Box's website
and sign up for a month or three! It is totally worth it!