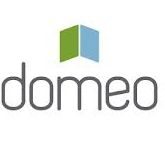 Hey everyone! My next review is for
Domeo
. Domeo makes really, really awesome iPad cases that are insanely high tech and really, really cool. You thought your iPad was cool now but wait until you watch it like a mini television then you realize how super awesome it is.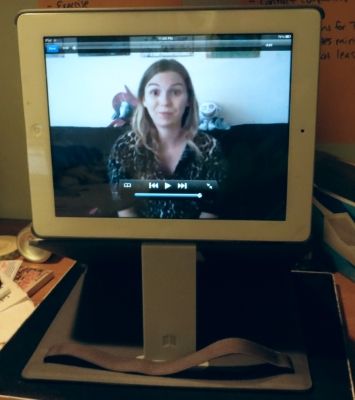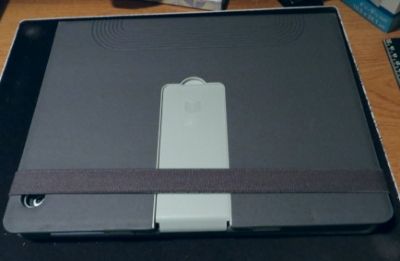 I received their
Loft Folio iPad Case
which is just insanely cool. It can be a regular case right but when you want to watch some show or movie on it you can stand it up like a little television. IT IS AWESOME!
It's really easy to use, too. You just clip your iPad in and push out the kickstand and little backboard and boom it stands up. You can tilt it a little bit when you don't really need it high up for when you're browsing at it while doing recipes, or stand it super straight up and use it like a desktop computer if you have a keyboard or like a mini tv with your sling player or netflix. It also has an elastic strap so when you're done with everything, you can use it for a regular case and strap it together so it doesn't flip flop everywhere.
It's also really sturdy. It's not leather but that thick plastic/cloth so I don't think it even really stains badly if you get it wet or anything.
It's pretty much one of the coolest things I have seen recently just because it's fancy but it still works as a plain old case too, you don't have to disconnect it to your old case to stand it up. And it is so easy to use! I am in love with it and it just makes me use my iPad even more.
Definitely check it out, if you're in the market for a new iPad case or just want to buy something AWESOME for your iPad because this is the coolest thing ever. I promise you will not be disappointed!
Buy It!
Head on over to
Domeo's website
and browse their awesome selection! You can also buy them online at
Sam's Club
for a discounted price too!
Win It!
ONE winner will win a SUPER AWESOME iPad case like this one for themselves! But if you don't win this one, try and enter to win on their website where they have giveaways all the time
here!
a Rafflecopter giveaway