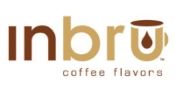 Hey everyone! My next review is for
Inbru Coffee Flavors
. As their website says:
"Inbru is the sugar-free, fat-free, calorie-free, carb-free way to flavor your favorite coffee - right in the brew basket."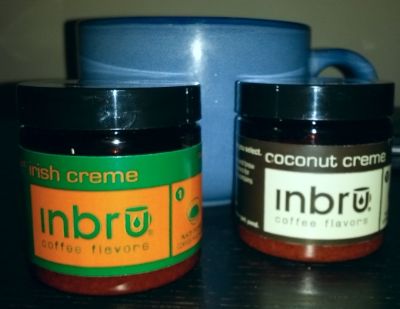 I received the following flavors:
Irish Cream
Coconut Cream


I'm a creamy kind of a girl, if you couldn't tell. I love coconut anything and irish cream coffee is awesome.
This is such an awesome concept because I like coffee but I like flavored coffee way more. But flavored coffee and lattes always are loaded with so many calories so sometimes you have to take the "healthy" black coffee route. BUT NOT ANYMORE! Mwhahaha. Well kind of.
All you do is add a tiny scoopful of inbru to your coffee before you brew it and bam! A flavorful, delicious coffee! A little goes a long way too, that's why they give you a tiny little baby scoop of this stuff because it will flavor one cup of coffee. Each 24 gram jar of Inbru includes a handy measuring scoop and enough Inbru to flavor 80 servings of coffee at home or in the office. Pretty awesome!
I had to add some sugar to it because I am a sweet tooth addict but both flavors tasted amazing. Add some almond milk to it and you've got yourself a flavorful, yummy latte.
I know what you're thinking though, there's a lot of zero calorie, zero sugar flavor additives that you can add to your coffee that are terrible for you. Honestly, Inbru is not one of them. As their website explains:
"Inbru Coffee Flavors are made from Natural California Rice Hulls, the tough parchment surrounding and protecting each grain of rice as it grows and develops. When hulls are removed from rice during milling, the product is familiar pure brown rice. The hulls, however, are generally discarded. Rice hulls are an excellent natural flavor carrier."
Overall, I loved both of the flavors they both have cream at the end of them but both taste so different, but in an expected and delicious way. I like to switch them up every few days. Definitely check them out if you want to switch up your boring coffee. At only $6.95 each you cannot go wrong!
Buy It!
Head on over to
Inbru's website
and browse their awesome selection of flavors!
Win It!
ONE winner will win an Inbru Coffee Flavor of their choice!
a Rafflecopter giveaway