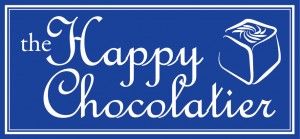 Hi everyone! My next review is for
The Happy Chocolatier
. The Happy Chocolatier is a great company that sells, you guessed it! Chocolate. Yum!
The sent me their signature Cubze line of chocolate and the presentation was just adorable.
Like look at how bright the wrappers are and how lovely the packaging was. This would make such a great Valentine's Day treat and you don't even have to wrap it, it's pre-packaged so lovely for you. The bright colored wrappers are color-coordinated for different flavors. From chocolate mint to cranberry walnut, they have such a delicious and unique assortment of chocolates. I tried the cookies and cream flavor first and was greeted with a cute little saying.
Their like fortune cookies! Only more optimistic and much more delicious. Plus they aren't called Cubze for nothing, they are actually a 1 inch cube of incredible chocolate. One will definitely hold you over but...if you are chocolate lover like me, you may find yourself grabbing for more later.
As their website says:
"Cubze, handmade chocolate covered fudge-truffles, are smooth, creamy and extraordinarily rich in taste. They are made in small batches from only the finest ingredients including heavy cream, butter, sugar, rich chocolate and high-quality flavorings and nuts. The Cubze are hand cut and the single-serving pieces are then coated in rich milk or dark chocolate. The chocolate coating balances the rich, creamy center and makes our Cubze unique and pleasing to the palate."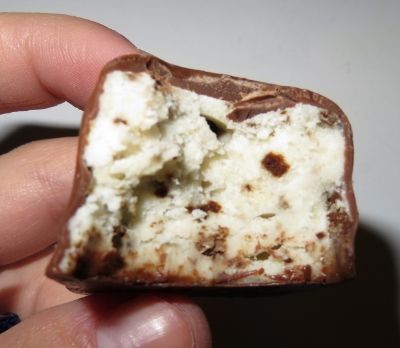 I loved these chocolates. They were just so rich and delicious. They're perfect to share with friends and family too just because of the assortment of flavors, someone will definitely find a flavor they will enjoy. These are perfect for Valentine's Day too. Not only because it's chocolate and chocolate makes the perfect Valentine's Day gift but because they're happy chocolates and really brighten your day.
Overall, I was really surprised by how lovely the presentation The Happy Chocolatier had with their chocolates as well as how delicious they were. I definitely recommend them, especially if you still need to get that gift for someone special for that big holiday coming up. They actually have a special campaign going on right now called All Dressed Up in Red. For all purchases of their gift boxes dressed up in red, they will make a donation to the American Heart Association's Go Red For Women. Program runs January 25-February 14. So definitely check that out, too!
But It!
Head on over to
The Happy Chocolatier's website
and browse their awesome selection!