Hi everyone! My next review is for
Beauty Stop Online
. Beauty Stop Online has a variety of awesome beauty products from shampoo to cosmetics to nail polish. If you are a girl you will definitely love this site.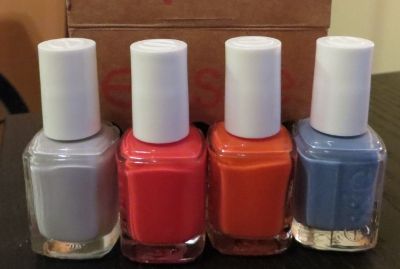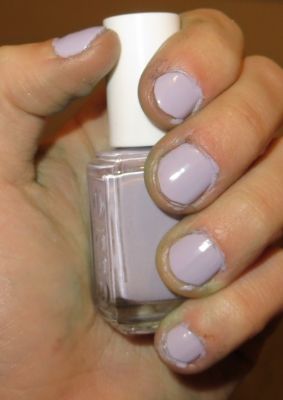 I received a selection of
Essie nail polishes
. I'm not sure what colors they are because it doesn't say but the box says Lapis of Luxury, that could be one color or the entire collection line. Either way, I really like these colors, it's quite a great variety but still girly and cute colors.
I wasn't a huge fan of the bright pink but the bright orange is perfect for fall and summer. The blue and purple were my favorite, as you can probably tell I tried the purple one on almost immediately. Ignore the green tinge in my hands, I actually just ran The Color Run today and it's a bit difficult getting rid of the color, especially on my hands for some reason. Anyway, the purple ids a nice pastel not too bright where it makes my pale hands look ghastly. It also will look great in the summer after tanning, pastels always pop with tans. The blue looks great too and I plan on trying it on next.
Essie always makes great quality polishes that last a while. I always try and look for a color in their polishes first before I pick another polish line just because I know they're a reliable, great brand.
Overall though I was really impressed with Beauty Stop Online, it's like an entire beauty supply store online, it's amazing and quite addictive. They also have a great bunch of items on sale and awesome deals. Just browse the website and even if you don't think you need a beauty product you will find something on here, definitely.
Buy It!
Head on over to
Beauty Stop Online's website
and browse their awesome selection.