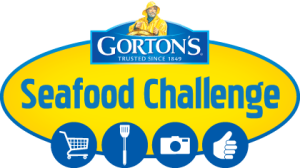 Hey everyone! My next review and giveaway is for
Gorton's Seafood
. You may remember that I have reviewed them before and you can check them out
here
.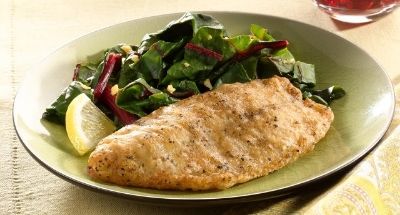 Right now Gorton's has a an awesome Seafood Challenge going on where they challenge you to try one of their 20 recipes at 200 calories or less. It's a really easy challenge because the recipes are pretty freaking delicious.
I chose to make their
Skillet Crisp Tilapia with Sautéed Greens
.
Ingredients:
1 package Gorton's Skillet Crisp Tilapia with Classic Seasonings
2 Tbsp Extra Virgin Olive Oil
4 cloves Garlic
1 large bunch Spinach or Swiss Chard
6 Tbsp Welch's 100% White Grape Juice
Salt
Pepper
Red Pepper Flakes (optional)
Directions:
1. Prepare Gorton's Skillet Crisp Tilapia according to package instructions.
2. Meanwhile, heat oil in skillet with garlic and cook for 1 minute.
3. Add greens, like Spinach or Swiss Chard, and cook for 1 minute.
4. Add Welch's 100% White Grape Juice, salt and pepper flakes.
5. Cook for 3-5 minutes or until stalks are tender.
6. Add fresh ground pepper.
7. Remove sautéed greens from heat. Serve alongside Gorton's Skillet Crisp Tilapia.
This was so delicious and really super fast to make! I don't think I have had their tilapia before and it's pretty awesome and so tasty!
Gorton's has a variety of grilled fish. All varieties naturally contain Omega-3s, are authentically flame-grilled and expertly seasoned for an irresistible taste, are an excellent source of protein, and contain 80 to 130 calories per serving.
Definitely check out Gorton's you won't be disappointed! Feel free to like them on
facebook
, follow their
pintrest
, and
twitter
and check out their
recipe gallery!
Buy It!
Head on over to
Gorton's website
and browse their selection. Click on the
Product Locator
tab and see where they're selling it near you. For me it's at practically any supermarket: Shop-Rite, Pathmark, etc.
Win It!
ONE winner will receive 5 product coupons, a branded spatula, oven mitts, and an apron!
a Rafflecopter giveaway