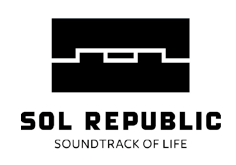 Hey everyone! My next review is for
SOL Republic
you may remember I did a review of their headphones before and you can check that out
here
. This time they sent me their awesome new Jax Headphones to review!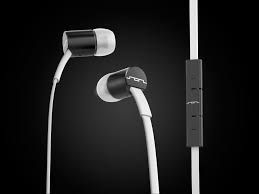 As their press release says:
"Offering amazing sound and a fun fashion-forward look, JAX headphones provide the uncompromising quality that consumers expect from SOL REPUBLIC at an accessible price. Jax features SOL REPUBLIC's all-new i2 Sound Engines, a tangle-free cable and a 3-button remote control and microphone, making them a great choice for both playing music and hands-free phone use. Jax is the third in-ear headphone from SOL REPUBLIC along with its Amps and Amps HD products. Best part? They're only $39.99."
These headphones are so awesome! They are super comfortable on your ears first off, they don't hurt or bother you if you blast your music super loud, which I do. I love the wires too, I know that sounds silly but every time I have earbuds the thin wires just break by the bud part or by the plug in part just because they're too thin and flimsy. This is thin but wide. No too wide only like a millimeter, but you can tell it is durable and will last being tossed around in your bag or when you are traveling.
It has great sound quality for listening to music but also is great for hands free talking with your phones. It has a 3-button "Made for iPhone" controller optimized for Apple products that includes volume control, and a single-button universal control without volume control for compatibility with a wider range of devices, including Android phones.
I also like the style of them. They're very sleek and simple but still really cool. White wire and black ear bud part. Goes well with everything, but more importantly the sound is awesome and they work wonderfully.
Overall, I was really impressed with these they are way better then your average earbuds, even better then those ones Mac sells because they break so easily. These are definitely my new go-to headphones. I can use them for running but also for traveling on airplanes and everything. They're comfortable and awesome. Once again SOL Republic definitely doesn't disappoint. Check them out you won't be disappointed!
Buy It!
Head on over to
SOL Republic's website
and check them out, they are also at a bunch of retailers including RadioShack and Best Buy for $39.99.
Win It!
ONE winner will win a pair for themselves!
a Rafflecopter giveaway