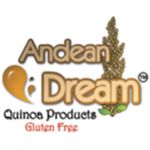 Hey everyone! My next review and giveaway is for
Andean Dream
. Andean Dream is a great company that incorporates quinoa and makes delicious products. Man, I'm on a quinoa kick, huh? From pasta to cookies, whether you are in the mood for sweet or savory Andean Dream has you covered!
I was sent the following products:
Chocolate Chip Cookies
Coconut Cookies
Coffee Cookies
Vegetarian Quinoa Noodle Soup
Quinoa Spaghetti


Let's start with the cookies, because I sure did! The cookies are wrapped separately which makes them awesome to-go snacks but are also incredibly delicious. The chocolate chip was actually my favorite because the cookies are about a half dollar/silver dollar size and yet they weren't stingy on the chocolate chips. Dunk them into some milk (or almond milk in my case) and you've got a super tasty treat! I really enjoyed the coffee, too because I feel like coffee flavored ice cream and cookies always taste better than regular coffee. It doesn't give you that gross coffee aftertaste. The coconut cookies were actually the ones I was most excited to try and I feel like they had the most unique taste. I am obsessed with coconut so I was very excited they sent me this flavor. The flavor reminds me of sunscreen and summertime or at least the smell of sunscreen, I know that's really weird but I did like the taste. It really works.
The cookies are also non-GMO, wheat free, dairy free, soy free, no cholesterol, no trans fat, and from a nut free facility. I know you're worried because usually cookies without all this stuff tastes like cardboard but I promise you they are so, so good!
As for the soup and pasta, they were pretty delicious, too! The spaghetti is made with Royal Quinoa and Rice Flour and all you do is make it as you usually would regular spaghetti. I made it with simple vodka sauce and veggie meatballs and it tasted so good! So good actually that I forgot to take a picture of the product and ended up just devouring it, haha.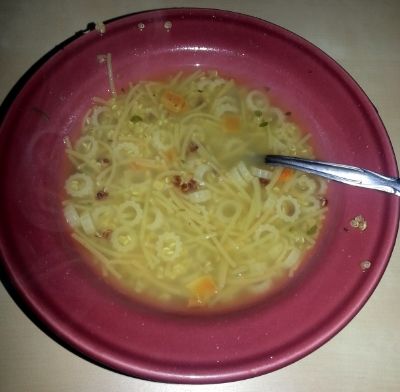 The vegetarian quinoa noodle soup was great, too. Kind of like the healthy version of ramen noodles because all you do is boil some water, add the noodles and seasoning mix and bam. These are gluten free, corn free, soy free, no cholesterol, and no trans fat. The cool thing about this is that it makes like five servings, too so this can last you a few days or just share it with the family. It is also gluten free, corn free, and no trans fat either!
Overall, I was really impressed with Andean Dream everything was so delicious and did not disappoint. Check them out if you want to try something new and delicious!
Buy It!
Head on over to
Andean Dream's website
and browse their selection!
Win It!
ONE winner will win a box of pasta and a box of cookies from Andean Dream!
a Rafflecopter giveaway