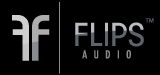 Hey everyone! My next review is for
Flips Headphones
. Flips headphones are really great quality headphones that easily change your "solo" listening experience to a "social" one.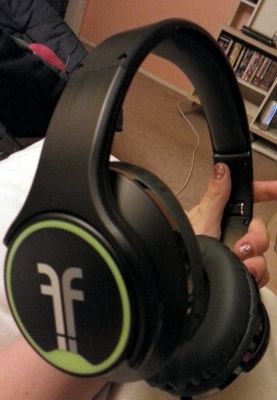 Flips headphones easily change from great quality headphones to portable speakers by just flipping the earphone part of the piece out. It is really amazing and the sound is just as loud and crisp as speakers as they are as headphones. To use the speakers you need to charge the headphones though on your computer by plugging it into the USB port.
Cool, comfortable, eye-catching, with clean lines and a solid build...no "cheap plastic" feel like some headphones have - Flips was created by four people who had the drive to make something different, in a time when they were just being offered more of the same.
The headphones are incredibly comfortable too with cushions for your ears as well as for the top of your head. They also come with a great, sturdy traveling case. The case also has a hook so you can easily attach it to your backpack or whatever.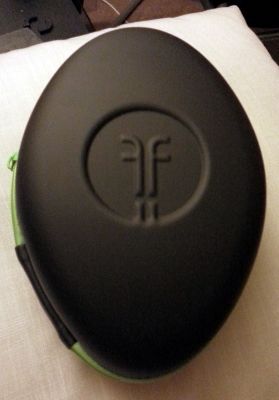 As long as your device has a standard 3.5 millimeter audio jack the headphones are compatible with it. That's the universal audio jack size for phones, tablets, iPods...pretty much everything. They are available in a Black with Electric Lime accent or White with Racing Red.
These are pretty much the coolest headphones around. Instead of having to pack both portable speakers and headphones these are 2-in-1. Plus they are so comfortable. You can blast the music so loud and it never sounds fuzzy or static. They are super superior and high quality headphones that will definitely last a long time.
If you love music and need new headphones that are well-crafted and just incredibly awesome, definitely check them out. They definitely don't disappoint!
Buy It!
Head on over to
Flips' website
and check them out!