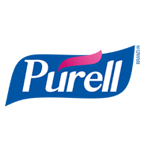 Hey everyone! My next review is for
Purell
. Everyone pretty much knows and loves Purel, right? They're the leading hand sanitizer on the market and it's because they are awesome and work!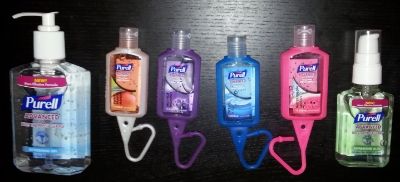 I received:
Moonlit Moments
Watermelon Splash
Ocean Kiss
Sweet Papaya Mango
Purell Advanced with Refreshing Aloe
Purell Advanced Refreshing Gel


I never had the gel wrap Purell's before but always wanted them. I just started using the Ocean Kiss one because it's the perfect smell for summer and I really can't stop using it. I use it every day before I eat or after using money or even after eating. It smells nice and refreshing, too. Honestly all the new smells smell really, really good. They're all perfect summer smells. Watermelon Splash smells just like watermelons. The Sweet Papaya Mango is really tropical, almost like a fancy cocktail. Moonlit Moments smells really fragrancy and floral.
The aloe one is great too because it'll nourish your hands especially during the summertime your hands go through a lot. With the sun and all the fun you're having in it like fishing, playing in the sand, swimming, it's nice to have Purell that will help your hands and not dry them out.
Some also awesome benefits of Purell are:
• Kills 99.99% of germs that may cause illness
• Trusted and used by the top leading hospitals
• Clinically proven to be effective in maintaining skin health
• Enhanced with emollients in a skin-friendly formulation that is gentle on hands
Overall, Purell is awesome and works even better than any other hand sanitizing product 1 squirt of Purell kills as many germs as 2 squirts of any other brand. It's awesome, definitely check it out if you are one of the few that haven't already. You won't be disappointed!
Buy It!
Head on over to
Purell's website
and head on over to the
Where to Buy
tab to see where you can buy it near you. It's pretty reasonable, too, they're only $2.99 for an 8 fl oz. pump, $1.49 for a 2 fl oz. PERSONAL Pump and $1.49 for a 1 fl oz. JELLY WRAP Carrier