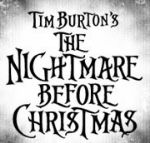 Halloween season is upon us, I hope you all are enjoying pumpkin picking, haunted hayrides, and watching your favorite Halloween movies. One of my particular favorite holiday movies (though I like to watch it both for Christmas and Halloween), The Nightmare Before Christmas is celebrating it's twentieth birthday! I know, time flies, right? In celebration of it's monumental birthday, Disney has released a special Second Screen Live version of the film to be shown exclusively in theatres for this holiday season.
Second Screen Live is an all-new Walt Disney Studios mobile application for your iPad or iPad mobile that enhances the theatrical movie-going experience. It's a special screening event where iPad users are encouraged to "break the rules" by competing in games and singing karaoke (or scareoke) during the movie.
I was lucky enough to also go to a Little Mermaid Second Screen Live a few weeks back too, and it was fun to see the differences. I felt the Nightmare Before Christmas one was a bit more challenging. Many of the games happened during the songs which bummed me out a little because I would rather sing along to them and I believe The Little Mermaid one had more sing-a-longs. There were a few songs that we sang a long too but a few of my favorites like "Oogie Boogie's Song" and "Jack's Lament" we had to play games during. But it was still fun and I still rocked the competition.
I think the competition during the movie was fun, just maybe not during all the songs, but still it kept your brain from falling asleep. The audience was split up into teams of two: Jack Skellington's team and Oogie Boogie's team. I was on Oogie's, which I was totally okay with because he's my favorite. My roommate was on Jack's. Many of the games revolved around what was actually happening in the movie right now like trivia questions asking "Who's holding the lollipop?," finding the differences between the picture and what was on the screen, and out of the three items which one is actually in the scene. But the one I thought was the most difficult was a memory game during the songs where you had to watch a xylophone light up in a certain pattern and match that pattern every time as it became longer and longer.
I think this type of screening is great and catered particularly for people that are huge fans of the film and have seen it so many times they have it pretty much memorized, people like me. It's a great outing for the whole family, too. Bring your kids and you can compete with each other. My roommate described it perfectly saying it is like the game Scene It but you're watching one movie the entire time instead of clips of movies. It would make a great game to play at home, too, not sure if that's in the works but Disney think about it! One thing though, if you have not seen this movie I highly recommend NOT seeing for the first time at a Second Stage Live screening. My roommate had never seen the film and I brought her because I thought it'd be a good idea, and while she did have fun in the competition, she got pretty lost plot-wise. She did say it made her want to watch the film again so at least it worked that way and that should count for something.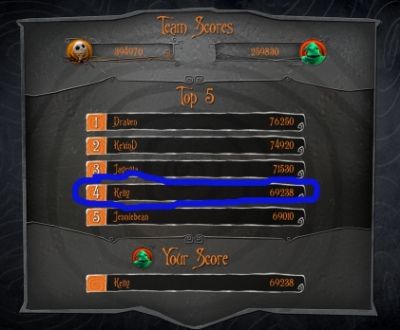 Overall, it was a really entertaining screening. I think this particular screening was sponsored by a radio station called KROQ because they were playing music beforehand and giving out t-shirts for answering Nightmare Before Christmas trivia questions. There were kids and adults wearing Nightmare t-shirts and even a boy dressed completely like Jack Skellington -- face makeup and all. It was a really great night and you can tell everyone was having a fun time. I am also proud to say I came in 4th place in the game, how the 1st-3rd people got that high of scores I have no idea because it was tough! Definitely check it out if you're a fan of Nightmare Before Christmas and like a fun competition.
See It!
The Nightmare Before Christmas Second Screen Live screenings is out now playing exclusively at select theatres!
Click here
to see if it's playing near you! Also, take home the twentieth anniversary edition on DVD now!