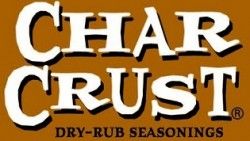 Family dinners are always a big thing this time of year. You have Thanksgiving, Christmas, and there are always a few other family dinners thrown in like on Christmas Eve and maybe New Years. Of course you have your traditional meals like turkey, but for others why not switch it up and make something new and delicious!
Char Crust
is here to assist you with that. Char Crust is a dry seasoning for meat, fish, and I even used it on tofu. It seals the juices and tastes great.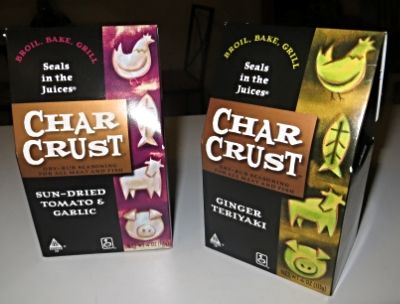 I received their
Ginger Teriyaki
and
Sun-Dried Tomato and Garlic
seasonings.
I used the Ginger Teriyaki on tofu. I'm pescatarian so I do eat fish but I didn't have any around and wanted to experiment with tofu. So I decided to make a stir fry.
After pressing out all the water from the tofu, I chopped it up into little cubes. I covered each cube with Char Crust, tossed them into a wok with some olive oil, and let them cook a bit. You kind of have to guess with cooking the tofu when it's cooked because the Char Crust made it brown so you didn't know when it actually turned brown. I believe I cooked them solo for around ten minutes. Then, I added some veggies. I also added some pineapple because I saw on the back of the rice box they made a stir fry with pineapple and it sounded like a yummy addition so I decided to do that too. I cooked the rice separately and while the rice cooked I added stir fry sauce to the veggie/tofu mix. Once the rice was finished I added it to the veggie/tofu mixture, mixed everything, and ate!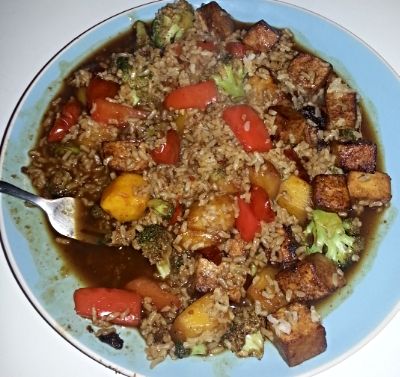 I felt that the Char Crust was really easy to use. It is supposed to give it a crust which it didn't necessarily do to the tofu, but I'm sure it works better on meat and fish because tofu can be a little weird. It did give the tofu flavor though, which I was hoping for, and I did like it a lot. Instead of letting tofu simmer with stir fry sauce and wait a bit, I just had had to roll it in the Char Crust and cook it a bit, so I felt it sped up the cooking time. Plus, it tasted really good. Honestly, I don't think I needed the stir fry sauce, but I added it so the veggies and rice had some flavor. I can see myself actually using the sun-dried tomato and garlic char crust on tofu, adding it to a salad, and it working and tasting wonderfully. Also I plan on using the ginger teriyaki again with shrimp because they recommend that on the website.
Overall, I definitely recommend Char Crust, it's one of those items you can really have fun with and brainstorm some really delicious meals. From meat to fish to even vegetables, you can add it on almost anything! Check them out you won't be disappointed!
Buy It!
Head on over to
Char Crust's website
and browse their selection!
Win It!
ONE winner will win 3 packages (Original Hickory Grilled, Roasted Garlic Peppercorn, Ginger Teriyaki) of Char Crust!
a Rafflecopter giveaway