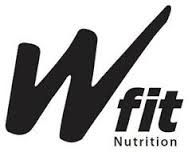 January is the time of year when everyone is hitting the gym, trying to eat healthy, and just try to live by their "New Year, New You" resolutions. But by February, people's gym attendance and healthy eating drops rapidly but don't be one of those people! One great way to stay fit is to try out
WFit Nutrition
. WFit Nutrition sells great dietary supplements that you can add to your post-workout smoothies!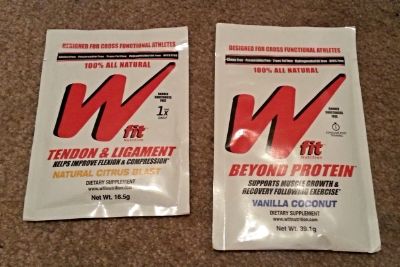 I received the following supplements:
Tendon and Ligament in Natural Citrus Blast
Beyond Protein in Vanilla Coconut
We all know what protein does, but in case you need a refresher, it supports muscle growth and recovery after working out. It is a whey protein but it does also contain milk and soy. Beyond Protein gives you advantages over other protein supplements because it has a high concentration of Di and Tri peptides. These peptides are absorbed more efficiently than other types of protein and help fuel your performance, muscle building, and recovery. It's because these peptides are smaller protein molecules and are easier to absorb. Short story: The protein works and the vanilla coconut flavor was great. This one was my favorite out of the two. I know and use protein pretty frequently in my smoothies and this flavor really added in to the taste. I usually put some kale or spinach, blueberries, a frozen banana, almond milk, and protein powder in my smoothies and the vanilla coconut protein powder complimented the other flavors really well.
The Tendon and Ligament Supplement I had never heard of before. According to the packaging, it helps improve flexion and compression. It also helps build, strengthen, and support joint components to sustain an athlete's functional strength. I bet this is great for people that work out hardcore and use their joins, like athletes and runners. It doesn't contain protein or any ingredients that I was super familiar with but I don't really have joint trouble nor am I a hardcore athlete. I tried it in my smoothie but took out the blueberries just so they wouldn't be competing in flavor with the natural citrus blast. I liked the flavor but not as much as the other, but I am crazy obsessed with coconut so that is probably why. I also am not a huge fan of citrusy things. It was pretty good though.
Overall, I think WFit Nutrition's supplements work pretty well, specifically the protein. I am sure if you are a fitness pro and/or lover and really into working out you'll love their selection of supplements, too.
Buy It!
Head on over to
WFit Nutrition's website
and browse their awesome selection.