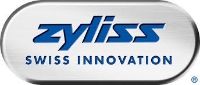 This winter has been a pretty tough one. Just this past weekend in Los Angeles it rained! No but seriously, it's been snowing nearly non-stop throughout the country and I know most of us can't hardly wait for summer. There will be sunshine, swimming, and barbecues. Even though I don't eat meat, I love me some BBQ's, what with the macaroni salad, veggie dogs, and corn on the cob. I love corn, I guess you can call me a corny person (ba dum bum)! So when
Zyliss
asked me to review their corn kit products I was pretty excited.
The corn kit consisted of:
- Corn butterer
- Corn Stripper
- Corn Silker
- Interlocking Corn Holders


Man, I am set! I can have a corn party with this kit, it is awesome!
The corn butterer is great because you can dip it into some melted butter then butter your corn with it. You just squeeze the melted butter up into the silicone tube and spread. Another bonus is you don't have to use this just for buttering corn you can use it to brush marinades onto other foods and such, too. It also comes apart easily so you can clean the inside of the tube.
The coin stripper is great for cleaning the corn and getting rid of those string things in between the kernels. All you do is brush the corn cob up and down with the brush and it'll easily remove those things without harming the kernels. It has firm gray bristles in the front that release those stuck pieces of silk and the soft white bristles remove them. Super easy and great to use.
The corn striper is pretty cool because I had never seen or used anything like that before. It is perfect for people that love eating corn but hate eating it off of the cob. Or, if you want to make your own creamed corn or corn salsa but with fresh corn instead of that canned stuff you can use this guy to strip the kernels from the cobs. It almost looks like a potato peeler and you pretty much use it the same way except you're keeping those kernels instead of throwing them away. It is very simple to use and now i want to try making this corn bread pudding that my uncle's girlfriend makes.
Lastly, the corn holders. I love these things. My dad and I are actually use fans of them and at home we lost a bunch and I think we only have one full set left, but not anymore! Now we have four more sets! These are great because your hands don't get messy while eating the corn on the cob. They are also interlocking so you store them together connected so you won't lose them and that is a really great bonus!
Overall, I really liked this corn kit. I was a little bummed though because now it made me really miss summer and we still have to get through the tail end of winter and all of spring. Definitely check them out if you're a corn lover, they are super handy and you won't be disappointed!
Buy It!
Head on over to
Zyliss' website
and browse their great selection!