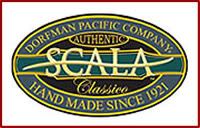 Hey everyone! Summer is here and it's important to stay protected! Fortunately, Dorfman Pacific and Scala are here to help. They've created the Scala Collezione which has a variety of great hats to keep your head safe from those harsh sun rays.
They sent me the sun hat in beige and I was a little disappointed because well...
This is what it looked like. It was all folded and floppy, there wasn't really a brim to the hat like the pictures even if you tried to fold the hat yourself. I understand shipping it caused it to get this way but it looks really nothing like the pictures so I was a bit disappointed.
They do come in 25 colors and it has an inner drawstring so you can tighten to fit your head. Though while it may not look super snazzy it does have an added benefit for it's UPF 50+ rating to protect your head from the sun. It is a huge beauty and anti-aging bonus. It's also made with the comfort of cotton.
So overall this is a great hat for the beach or a day you know you're going to be in that strong sun for a few hours. You'll be safe and it's big enough to shield even some of your face from the sun as well.
Buy It!
Head on over to
their website
to purchase it on. There's free shipping and they retail under $35!