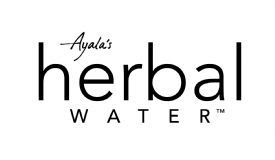 Hey guys! So next up is
Herbal Water
. I received a six-pack of all of their flavors. Along with the flavors I received a Tasting recommendation suggesting what order I should drink the waters in and I followed it. It went like this:
1. Ginger Lemon Peel
- This is a light, neutral flavor with a crisp, clean taste. A mild and refreshing balance of lemon and ginger that hit the spot any time of day.
2. Lavender Mint Lemongrass Thyme
- A cooling, refreshing flavor featuring four distinct herbs that blend harmoniously on your palate. Evokes the soothing serenity of the spa.
3. Lemongrass Mint Vanilla
- This flavor has a mellow, lightly minty tasted followed by a smooth, rich undertone of vanilla – very refreshing on a hot day!
4. Lemon Verbena Geranium
- The much more sophisticated, crispy depth of Lemon Verbena is softened by a delicate floral scent of Rose Geranium. A refreshing palate clenser!
5. Clove Cardamom Cinnamon
- Earning rave reviews, this flavor is our most complex, intriguing blend. An earthy, slightly spice taste with bright tones evocative of sweetness; reminiscent of Chai Tea or a savory autumn dessert.
6. Cinnamon Orange Peel
- A sunny flavor combining citrus orange with a mildly sweet hint of cinnamon; a refreshing, uplifting aroma.
Herbal Water
was definitely something I've never tried before. I'm a water drinker for sure, definitely a water drinker than a soda drinker, but I typically just like plain old water I don't really like the flavored waters.
I'm not going to lie, the tastes took a little getting used to, but after tasting them more and more they definitely grew on me. If you love spices and herbs you will most definitely enjoy these! My two favorites were:
Clove Cardamom Cinnamon
and
Lemongrass Mint Vanilla
. The
Clove Cardamom Cinnamon
was very warm and spicy while the
Lemongrass Mint Vanilla
was a more subdued, soothing taste.
I definitely recommend trying these, especially if you're into living a healthy lifestyle! is
Herbal Water
has ZERO calories; ZERO artificial sweeteners, flavors and colors; and ZERO chemical preservatives. As the website states:
"Nothing but great taste from pure water, infused with the finest natural herbs from around the world, kept fresh in a beautiful bottle for your enjoyment."
Buy It!
You can find
Herbal Water
at a local store near you! Just
click here!
Or you can purchase
Herbal Water
online
here!
And if you decide to purchase it online enter starIMPULSE's exclusive coupon code
"impulse1"
to get $5.00 off your order!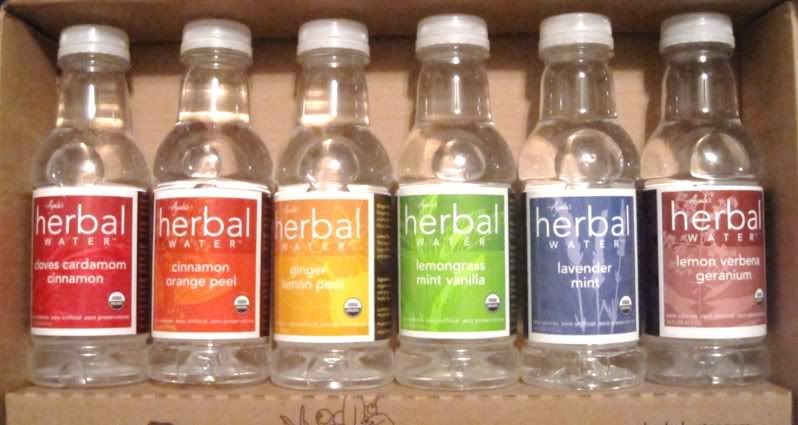 Win It!
ONE grand prize winner will receive a six pack of
Herbal Water
as well as an organic cotton totebag!
1. Go to
Herbal Water's website
and comment on this post telling me what flavor you're most excited to try and why.
Please answer this question or else your comment will not count! You must do this first or future entries will not be counted.
(1 entry)
BONUS ENTRIES
2. Subscribe by Email and Confirm that Subscription (1 entry)
3. Follow StarIMPULSE on Blogger. (1 entry)
4. Follow me on Twitter. (1 entry)
5. Tweet about this giveaway and send me a direct link to that tweet, you can do this once a day. (1 entry per day)
6. Subscribe to my YouTube channel. (1 entry)
7. Add my StarIMPULSE button to your sidebar and send me think link to your blog so I can see it. (1 entry)
8. Add StarIMPULSE to your blogroll (using my URL), with a link back to me! (1 entry)
ONE winner will be chosen on March 21, 2010 at 5pm (EST) and then will be emailed.
Alternate winners will be chosen if winner does not respond after 48 hours. This contest is only open to people in the contiguous 48 states. Thank you and good luck!
Disclaimer-
I was provided a product in exchange for my review.
You can read more about my blog policies in my disclaimer.
IF YOU DO NOT CORRECTLY ANSWER MY CONTEST QUESTION, YOUR COMMENT WILL BE IMMEDIATELY REJECTED.