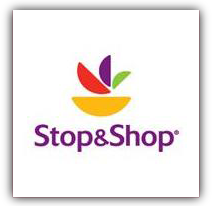 Hey guys! So my next review and giveaway is for something special! April is Earth Month so My Blog Spark and General Mills have teamed up with Stop & Shop to celebrate it by to Mother Earth by offering you the chance to win one of two 2010 eco-friendly Hybrid cars!
All you have to do is from April 16-29, buy 5 participating General Mills items with your Stop & Shop card, use a re-useable shopping bag and you'll automatically be entered to win. There are two different sets of participating General Mills items for each week of the promotion (participating brands listed below). No purchase is necessary. You can also enter without making a purchase by completing an official entry form at your local Stop & Shop store. There are two 2010 Hybrid cars up for grabs, and the more you buy the better your chances are to win! Limit one entry per visit.
Here's the list of products you need to buy this week (April 26-29th):

Cascadian Farms Cereal

Green Giant Vegetables

Nature Valley Crunchy or Sweet & Salty Granola Bars

Green Giant Boxed Vegetables or Prepared Vegetables,
Simple Steam Seasoned Vegetables or Rices

Green Giant Wanchai Ferry Entrees

Yoplait Frozen Smoothies

Totino's Pizza Rolls

Pillsbury Savorings

Fiber One Muffins

Pillsbury Crescent Rolls

Pillsbury Sweet Rolls

Yoplait Greek Style Yogurt

Yoplait Kid Multi Pack

Cheerios 14 Oz

Cocoa Puffs 16.5 Oz

Honey Nut Cheerios 17 Oz

Lucky Charms 16 oz

Multigrain Cheerios 12.8 Oz

Reeses Peanut Butter Puffs 18 Oz
I'm going to write a review for you guys of what I got sometime later this week because it's going to take me some time to figure out which awesomely delcious products I want!
Win It!
But what I'm deciding, why don't you guys ENTER TO WIN. Yup, My Blog Spark, General Mills, & Stop and Shop have provided me with an extra $20 gift card for ONE winner!
And here's how to enter:
These are MANDATORY entries. You must do the following first before anything else or your future entries will not be counted.
1. You must follow starIMPULSE on blogger and/or Google Friend Connect. (1 entry)
and
2. Comment answering this question: Which General Mills products will you stock up on for your 2010 eco-friendly Hybrid car entry? (1 entry)
BONUS entries:
3. Subscribe by Email and Confirm that Subscription (1 entry)
4. Follow me on Twitter. (1 entry)
5. Tweet about this giveaway and send me a direct link to that tweet, you can do this once a day. (1 entry per day)
6. Subscribe to my YouTube channel. (1 entry per day)
7. Add my StarIMPULSE button to your sidebar and send me think link to your blog so I can see it. (1 entry)
8. Add StarIMPULSE to your blogroll (using my URL), with a link back to me! (1 entry)
ONE winner will be chosen on May 10th, 2010 at 6:30pm (EST) and then will be emailed.
Alternate winners will be chosen if winner does not respond after 48 hours. Open to residents of MA, RI, CT, NH, NJ, NY, MD, DE, VA or DC and individuals at least 18 years old. For details about the sweepstakes, see in-store for complete rules. Thank you and good luck!
Unfortunately, I know this giveaway does run past the deadline of the contest but I didn't want to have the giveaway up for just one day, instead though if you really want to win one of the cool hybrid cars just fill out the form for free at your local Stop & Shop! :) Good luck!
Disclaimer-
I was provided a product in exchange for my review.
You can read more about my blog policies in my disclaimer.