Hi guys! So my next review and giveaway is for
Zola Açaí Brazilian Superfruits
. Zola Açaí Brazilian Superfruits are health and wellness beverages that has a simple philosophy:
"To bring highly nutritious and delicious Brazilian Superfruits to consumers."
I received 6 great beverages in the mail:

The flavors were:
Original Acai Juice
Light Acai Juice
Immunity Smoothie
Superfood Smoothie
Energy Smoothie
Antioxident Smoothie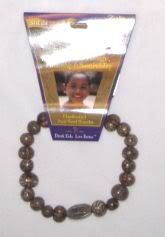 I also received a
Project Zola
bracelet but we'll get into what Project Zola is later.
These smoothies and juices were so good! I'm not going to lie, I was nervous with some of them expecially when they had fruits I've never heard of like Caja fruits and Graviola. But man! These were sooo good! They kind of reminded me of the Naked smoothie, I have the blue machine Naked smoothie all the time. These juices and smoothies were a little lighter and not as thick as the Naked smoothie though which didn't bother me too much.
To be honest, I wanted to tell you my favorite but I really can't pick one because I loved them all. They were all so sweet and delicious. The one I didn't like that that much though was the Immunity Smoothie, for me it had a bit of a strange too-tangy after taste, but really other than that all the other flavors were delicious. The Light Acai really didn't taste much different from the Original Acai either so I kind of liked the Light Acai better only because it was healthier for you, haha.
Zola is not just great because it tastes delicious but also because they use the highest quality Brazilian Superfruits and Acai. Second, they use state-of-the-art harvesting and processing methods in Brazil to quickly and efficiently turn these fruits into pulps that we can transport back to the US for bottling. Another great thing is that Zola promotes sustainablity harvesting. What is that you ask? Well Zola grows many of their ingredients in the Amazon rainforest. More than 20% of the Amazon Rainforest has already been destroyed, and the rate of destruction is accelerating – 20,000 square miles are vanishing each year, 3x the rate of 1994. But because of Zola's sustainability harvesting, as the website says:
" which creates jobs in the Amazon and preserves the rainforest. Açaí grows at the top of the same palm trees that are cut down for "Hearts of Palm." If a tree is cut down, it takes several years for that tree to grow back. However, the locals can actually make more money through sustainable harvesting of Açaí than they do cutting down the trees. For example, one hectare (2.471 acres) used as a cattle pasture will produce just $148 per year. Clear-cutting that same land for timber will produce 8x more or $1,000, but this is only a one-time gain. Sustainably harvesting that land for fruits like Açaí will produce almost 7x more! And it is a crop that regenerates year after year –that is sustainable!"
So drinking Zola is not only a win for your body because it's healthy and good for you but also a win for our environment and a win for the local community in South America too!
Oh yeah and Zola is healthy for you too! Zola Açaí Juice is made from 100% organic Açaí pulp which is a natural source of antioxidants, omega fatty acids, amino acids, calcium, iron, and replenishing electrolytes. All Zola Smoothies contain nutrient-rich fruits and functional boosts that are delicious and good for you. The smoothies are great for you too!:
Immunity Smoothie
- for immune system support, a blend of acerola, camu camu, and açaí which deliver antioxidants, vitamin C (415% DV), and bioflavonoids.
Energy Smoothie
– A blend of exotic caja fruit and açaí using a boost of yerba mate, green tea and natural guaraná seed providing 80mg natural caffeine for sustained energy.
Superfood Smoothie
– A green blend boost added to anti-aging cupuaçu, vitamin B packed graviola and açaí to naturally feed your body and soul.
Antioxidant Smoothie
– Full of free-radical-fighting açaí berries and vitamin C packed acerola for a natural way to ensure your daily dose of antioxidants. Equal to 3 ½ servings of fruits and vegetables.
Zola is just a really great drink. Overall, I loved it and I actually can't wait until the next time I go shopping to Whole Foods or Stop and Shop so I can buy some more. They just tasted so delicious.
They also are firm believers in supporting local communities which is why they created
Project Zola
. It created to improve the quality of life and empower the people in the local communities where Zola's Brazilian Superfruits are harvested. Project Zola focuses on Building Community Infrastructure, Improving Quality of Life and Protecting the Environment with specific and tangible goals in a 100% transparent environment.
Buy It!
Zola is actually available in many, many locations: GNC, Stop and Shop, Whole Foods, The Vitamin Shoppe, Acme, and more! Check out their
Store Locator page
. You can also purchase some on
Amazon.com
.
Win It!
ONE winner will win all of the flavors above and the Project Zola bracelet!
1. Comment telling me an interesting fact you found off of
Zola's website.
Please answer this question or else your comment will not count! You must do this first or future entries will not be counted. (1 entry)
BONUS ENTRIES
2.
Become a fan of Zola on facebook.
(1 entry)
2. Subscribe by Email and Confirm that Subscription (1 entry)
3. Follow StarIMPULSE on Blogger. (2 entries!)
4. Follow me on Twitter. (1 entry)
5. Tweet about this giveaway and send me a direct link to that tweet, you can do this once a day. (1 entry per day)
6. Subscribe to my YouTube channel. (1 entry per day)
7. Add my StarIMPULSE button to your sidebar and send me think link to your blog so I can see it. (1 entry)
8. Add StarIMPULSE to your blogroll (using my URL), with a link back to me! (1 entry)
ONE winner will be chosen on May 12th, 2010 at 10:30pm (EST) and then will be emailed.
Alternate winners will be chosen if winner does not respond after 48 hours. This contest is only open to all US Residents. Thank you and good luck!
Disclaimer-
I was provided a product in exchange for my review.
You can read more about my blog policies in my disclaimer.