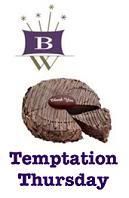 Hey guys! Today I'm bringing you a very special, very delicious giveaway courtesy of our old friends at
Bake Me a Wish
! Today is a special
Temptation Thursdays Triple Giveaway!
Now I reviewed an incredibly delicious Chocolate Mousse Torte Cake about a month or so back and it was sooooo incredibly delicious. But here's a snippet of my review to refresh all of your memories. :)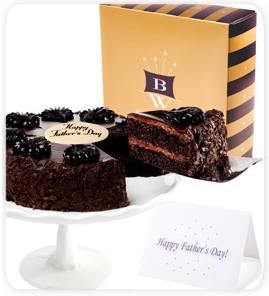 Here's what it says on the website about this amazing creation of deliciousness:
"Two chocolate layers filled with luscious chocolate whipped cream mousse, then covered with milk chocolate frosting and a dark chocolate glaze. Garnished with fudge rosettes and dark chocolate shaves."
Those few sentences are basically fancy talk for just saying "Come on, look at this cake, it is god awful delicious."
Yeah, I know, it does look delicious. But wanna know something? It tasted even better. I know it's cheesy to say, but it tasted like heaven. But seriously, it does taste like that. I actually received this package on Saturday and it is now Tuesday and there's about oh...a piece left. A piece that will be gone by the end of the night, I promise you that. In fact, most of it was eaten that Saturday night when I got home. My parents waited for me to open it and then them, my friend, and I attacked that sucker. We attacked it the only way you can with a delicious cake, with our mouths.
Now I am a chocolate lover. But this chocolate cake wasn't too heavy which can be both a good and a bad thing. Good for obvious reasons, bad because late at night you're too lazy to grab a plate so you just open the box and
grab a fork and...you just can't stop eating it. It is seriously that good.
If you guys want to read the rest of the review check it out
here
.
Seriously though this cake is delicious, I am actually jealous that I'm hosting a giveaway to give YOU guys a cake because I want another. Hahaha, just kidding, I know how to share, now it's your turn to fall in love with some of this deliciousness.
That's why I'm teaming up with
Baby Bix
and
Coolest Kid Reviews
to hook you guys up with this amazing giveaway!
Buy It!
Head on over to
BakeMeAWish.com
and browse their amazing selection. Cakes start at just $19.99!
Win It!
ONE winner from each blog will win a Bake Me a Wish cake of their choice!
1. Go to
BakeMeAWish.com
and tell me what cake you'd like to try.
Please answer this first question or else your comment will not count! You must do this first or future entries will not be counted.
(1 entry)
BONUS ENTRIES
2. Enter the Bake Me a Wish giveaway at
Baby Bix
. (1 entry)
3. Enter the Bake Me a Wish giveaway at
Coolest Kid Reviews
.
4.
Subscribe to Bake Me a Wish's blog.
(1 entry)
5.
Follow Bake Me a Wish on twitter.
(1 entry)
6.
Become a fan of Bake Me a Wish on facebook.
(1 entry)
7.
Sign up for the Bake Me a Wish Newsletter located on the upper right of their main site.
(1 entry)
8. Subscribe by Email and Confirm that Subscription (1 entry)
9. Follow StarIMPULSE on Blogger. (2 entries!)
10. Follow me on Twitter. (1 entry)
11. Tweet about this giveaway and send me a direct link to that tweet, you can do this once a day. (1 entry per day)
12. Subscribe to my YouTube channel. (1 entry)
13. Add my StarIMPULSE button to your sidebar and send me think link to your blog so I can see it. (1 entry)
14. Add StarIMPULSE to your blogroll (using my URL), with a link back to me! (1 entry)
Disclaimer-
I was provided a product in exchange for my review.
You can read more about my blog policies in my disclaimer.
ONE winner will be chosen on June 24th, 2010 at 11:59pm (EST) and then will be emailed.
Alternate winners will be chosen if winner does not respond after 48 hours. This contest is only open to all US and Canadian Residents. Thank you and good luck!