Hey guys, I'd just like to talk about
Pevonia Botanica
. Pevonia Botanica is an elite natural skincare brand offered by prestigious spas worldwide. An extensive selection of in-spa treatments addresses your every concern and deliver an unsurpassed spa experience, while for-home products help you maintain healthy, youthful-looking skin. Pevonia Botanica is passionately committed to providing effective skincare solutions to teens, women, and men of every age and ethnicity.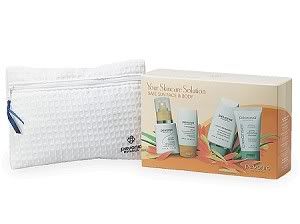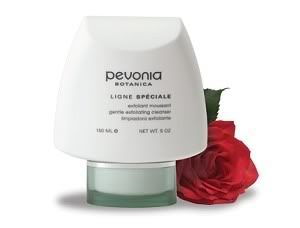 Pevonia International believes that protecting and preserving the planet is a global responsibility. The Pevonia Botanica brand maintains a harmonious balance with nature and its precious resources by offering natural, cruelty-free formulations (no animal testing) within eco-packaging (fully recyclable and biodegradable).
Pevonia has so many products to choose from their
Svelt Body Cream and Gel
to help smooth and tone your problem areas and fight off the cellulite to their
Youthful Lip Retinol Serum
which counteracts wrinkles and creases around this delicate area to promote younger, healthier-looking lips that help you confidently express yourself to their
Hydrating Sunscreen
to their
Gentile Exfoliating Cleanser
. They have lots of I guess you would call them complex products that help fight against wrinkles and aging but also simple ones like cleansers and moisturizers too. They literally have almost everything!
They even have little kits to get you started to become addicted to their products like their
Spa Teen Kit
or their
Safe Sun Face and Body Pack
which is perfect for this summer right now.
If you're a big fan of body care, and who isn't? You will love this company. Definitely check them out!
Buy It!
Head on over to
Pevonia's website
and browse their selection!