Hey everyone! So my next review is for
Leslie Tyler
. Leslie Tyler is a great lip gloss company that actually has "liplicious gloss." They sent me their Ginger Fizz color to review.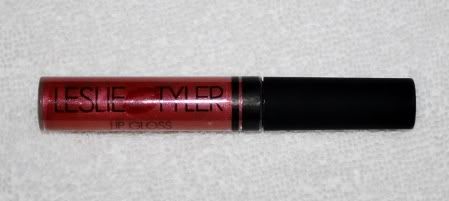 When first seeing this lip gloss I was kind of nervous because it looked kind of dark and I'm a fairly pale person so I didn't want it to look too dark on me. Fortunately for me though, my lips are pretty dark. To be honest, I hardly wear lipstick and lip gloss just because I like the color of my lips and...well...I do forget to put it on too. But after trying this lip gloss I really did fall in love with it.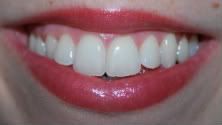 Sorry for that weird picture of my lips, I just wanted to show you the real color of the gloss.
The color actually wasn't that dark at all and looked fairly natural but just gave my lips a little bit more color and of course shine. But this lip gloss didn't feel like regular lip gloss to me. It felt like if lipstick and lip gloss had a baby, it would make this lip gloss. It doesn't dry your lips out like most lipstick does but it isn't sticky like most lip glosses do, this lip gloss is in the middle and perfect. After dabbing your lips with a tissue, you feel hardly anything on your lips, it is super lightweight! I've never felt a lipgloss so lightweight before, I love it! It's really great. Also the dabbing your lips doesn't get rid of any color or anything either.
Honestly, I think this is my new favorite lip gloss. The color is great because it's not super flashy. Yeah you can wear it on a night out because wearing eye makeup and such will make this lip gloss more flashy but you can also wear it for everyday use too.
This lipgloss is really great and definitely worth checking out. At $12 it is such a steal! It definitely can compare to high end lip glosses. This quality and the long lasting of this lip gloss is great. And actually, according to the PR person that sent me this, Leslie Tyler lip gloss is a favorite with celebrities like Taylor Swift and Jennifer Love Hewitt. Pretty cool, huh?
Buy It!
Head on over to
Leslie Tyler's website
and browse her wide selection of lip glosses. There's loads of colors, definitely something for any girl!