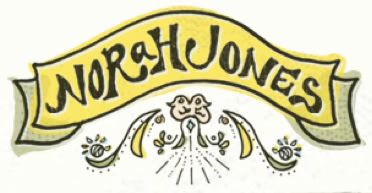 Hey everyone! So my next review is for
Norah Jones' new album entitled "...Featuring."
The album comes out this Tuesday, November 16th. I was given the opportunity to review this album thanks to the
One 2 One Network
.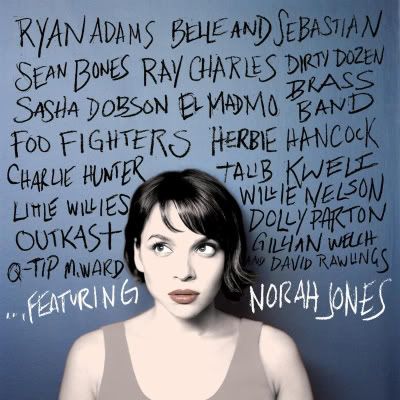 The concept of this album is very interesting, many the songs are not even hers they are merely featuring her and are sung by a variety of artists from Ray Charles to the Foo Fighters. The songs that are in fact sung by her are featuring other artists in the song as well like M. Ward (from the band She and Him) and Dolly Parton.
I had never been a huge Norah Jones fan but I always respected her as an artist. She has such a unique sound, very bluesy and jazzy. Basically the calmer, softer version of Amy Winehouse. But I really liked how she got these intense bands and artists that are not very known for being calm, like the Foo Fighters and Outkast, and made a super calm, mellow song with them. It's funny how some of the songs she is only featured on yet they all still share the Norah Jones sound. It definitely wasn't something that I was used to when listening to certain artists, but I liked it. I liked the change. One thing that disappointed me though is the one song I love that Norah is featured on, "Dreamgirl" by The Lonely Island (the comedic trio that gave us such greats as "Dick in a Box," "I'm on a Boat," and "Jizz in my Pants") was not on this album. I love that song and it's actually one of my favorite Lonely Island songs.
I really enjoyed how versatile her sound is that she can be on a song with a rapper like Q-Tip than another song with the legendary Dolly Parton. Her sound crosses genres and it actually works very well. My personal favorite was "Blue Bayou" by her and M. Ward which is actually a cover of the Roy Orbison original which actually has been covered numerous times before. This one works though, it's very soothing and allows both artists their time to shine. Plus its nice to hear M. Ward singing, being that I'm used to him in She and Him where Zooey Deschanel does most of the singing. I also enjoyed "Bull Rider" by her and Sasha Dobson. It's a nice little country song, and I really enjoyed the simple guitar riff in the background.
Overall, the album is pretty good. It's great to listen to just to calm your nerves or to chill out. I'd recommend it to Norah Jones fans and just people that like mellow, soft music much like Norah Jones.
Buy It!
The album will be released this coming Tuesday, so be sure to check out your local CD store or store like Target or Best Buy. I'm sure it will be sold at most stores like that everywhere. Or pre-order it on
Amazon
now.