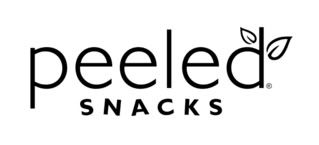 Hey guys, so you may remember me reviewing Peeled Snacks back in the day (if you don't check it out
here
) which are super delicious fruit snacks. Well right now they're having a Facebook contest to win 2 tickets to Saturday Night Live! I myself am a diehard SNL fan, I actually saw 2 rehearsals (James Franco and Zach Galifianakas) but I had to wait outside on the streets of NYC for 14 hours to get my ticket and even then they're still only standby which means you're still not guaranteed them. Only when they motion you forward to go up the elevator to studio 8H then you know, "Oh shit, I got in!" 14 hours may be a long time but both times it was totally worth it. SNL is a fantastic show but even more amazing live.
Which is why you should enter!
Simply head on over to
Peeled Snacks' Facebook
and "Like" it. Then post your favorite SNL sketch and tell all your friends to "like" your post, the person with the most "likes" wins!
If you're not an SNL fan or don't live near NYC I would be super, super appreciative if you "like" my post. It's
here
and it says:
"My favorite SNL sketch is whenever Amy Poehler played Amber the one-legged, gassy girl on a reality show. Whenever she was voted off she would hop away farting then say, "Yeah, I farted, jealous?" Celebrity Jeopardy and Debbie Downer are classics too though."
I love you guys! And if I win, I will go crazy with the reviews and giveaways, you guys won't be disappointed! :)