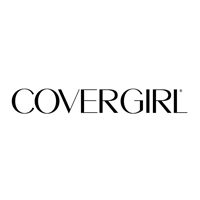 Hey everyone! So my next review is for
CoverGirl's new NatureLuxe line
. I received these awesome products courtesy of
BzzAgent
. COVERGIRL's new luxury line exchanges select heavy synthetics for carefully-chosen natural ingredients. For a polished make-up look with a lightweight feel, every time, it's what COVERGIRL likes to call "luxury touched by nature". Try new COVERGIRL NatureLuxe Silk Foundation to see what we – and make-up artists everywhere – are talking about.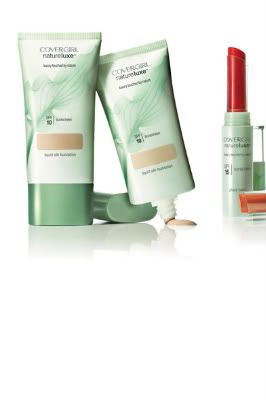 The products I received were:

NatureLuxe Silk Foundation
NatureLuxe Gloss Balm in Muscat
The foundation they sent me was a bit too dark for me, so I can't really tell you my opinion of it. I can tell you that it provides a smooth, silky feel, contains refreshing cucumber water to help balance the creaminess on application, is made with hints of jojoba and rosehip extracts, available in 14 shades ranging from light to dark tones, and is oil-free, SPF 10 and dermatologically tested. It did feel nice on, but was just too dark for me to wear.
The Gloss Balm on the other hand was a totally different story. Not only did I get to wear it, but I wore it allll the time. Or at least whenever I went out. It's so great, definitely doesn't dry out your lips like lipstick but it's not sticky and super shiny like lipgloss. It is the perfect happy medium. It combines the sheer color and shine of a gloss with the soft moisturization of a balm, available in 16 versatile, beautiful shades, and is formulated with SPF 15 for added protection. The Muscat color is a nice red with like shiny gold specs in it. Not too dark, not too light so you can either wear it on a night out or just for during the day.
Overall, I may try and look for my color in stores for the foundation just because I loved the Gloss Balm so much because I trust it will work as great as the Gloss Balm. I also definitely plan on purchasing more awesome colors in the Gloss Balm just because it is perfect, it makes my lips look and feel great!
Buy It!
Head on over to
CoverGirl Nature Luxe's website
and browse all their colors, then search for them in a store near you! The foundation retails at $11.99 and the Gloss Balm at $6.49.
Be sure to "Like" CoverGirl on Facebook!
Disclaimer-
I was provided a product in exchange for my review.
You can read more about my blog policies in my disclaimer.