Hey everyone, so my next review is for OPI's with Serena Williams created in conjunction with the French Open called
Glam Slam! France
.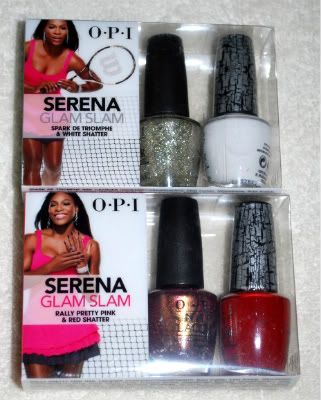 The colors in the collection are:
Spark de Triomphe
White Shatter
Rally Pretty Pink
Red Shatter
More shatters, more awesomeness! This is a really great collection mainly because the two groupings are so different. Yeah they're both shatters but white is really bright and light and the red is very flashy and bright. I like how these collections come with both a shatter and a basic lacquer because sometimes you buy a shatter and wonder what nail lacquer can you use it with. I also like how one is sparkles and the other is metallic. But what I like even more is how you can swap the two shatters and put the white on the pink and the red on the spark and they'll look cool, too.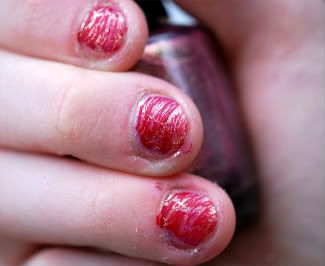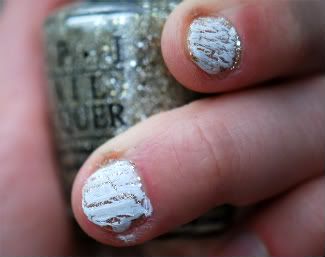 I actually liked the red and pink combo the best though just because to be honest, out of all the shatters I think white is my least favorite. Mainly because white lacquer and polish in general just reminds me of white out. When I was a little kid whenever we were bored in school we would put white out on our nails, and that's what it reminds me of. Weird, I know, but still I do love the shatter effect.
This is the 2nd collaboration with OPI and Serena Williams, the previous collaboration was also Glam Slam but with black shatter and a super awesome yellow-gold called Simply Smashing.
New shades in the Glam Slam! collection will be introduced to coincide with each of the four major tournaments, beginning with the Australian Open in January 2011, followed by launches in May 2011 for the French Open, June 2011 for Wimbledon and August 2011 for the US Open. As with all OPI Nail Lacquers, the Glam Slam! collection contains no DBP, Toluene, or Formaldehyde, and each includes OPI's exclusive ProWide™ Brush for the ultimate in application.
Definitely check out this shatter collection, it is awesome and definitely flashy and stands out among boring polished nails.
Buy It!
Head on over to
OPI's website
and browse their awesome collection. Glam Slam! France will be available beginning May 2011 at Professional Salons, including Beauty Brands, Beauty First, Chatters, Dillard's, JCPenney, Pure Beauty, Regis, Trade Secret, and ULTA, for $14.95 ($20.95 CAN) suggested retail for each duo-pack.
Disclaimer-
I was provided a product in exchange for my review.
You can read more about my blog policies in my disclaimer.