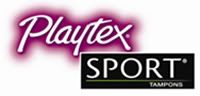 Hey everyone! So my next review is for
Playtex Sport Wipes
. I know Playtex is known for their pads and tampons but this is a bit different. These are awesome body wipes that you can use anywhere, anytime. I was able to review these thanks to
Crowdtap
.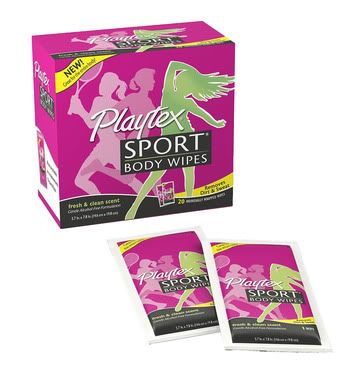 "On the go, after workouts or while at work…these gentle body wipes are a perfect way to keep feeling fresh! Wipe away dirt and sweat from your entire body with our gentle and lightly fragranced Sport Body Wipes."
I was a bit skeptical at first, really wipes what can they do? Are they just like baby wipes? But they are really great. I use them after the gym to freshen up. They definitely clean you up a bit and cool you off. Plus the smell really amazing, not to perfumey just very refreshing. I really love them.
As the website says, they are:
- Soft, flushable cloths leave your body feeling clean
- Alcohol-free formula is gentle enough for entire body
- Individually wrapped for grab-and-go ease
I seriously don't want these samples to end. They're a necessity in my purse now. I gave a few to my friends but, not gonna lie, I wanted to keep most for myself because they're so handy! You can use them as hand wipes too, but I use them after the gym because I sweat like a maniac there.
Definitely check them out even if you're not a gym person, they're handy for practically anything!
Buy It!
Head on over to
Playtex's online store
or check out a local store near you!