Hey everyone! My next review is for
Private Selection
. Private Selection is a delicious frozen food company that has a great selection of food including appetizers, pizza, veggies, dinners, and desserts! I was went three coupons thanks to
Bzzagent
. One for a free appetizer, free pizza, and free dessert! Yummm!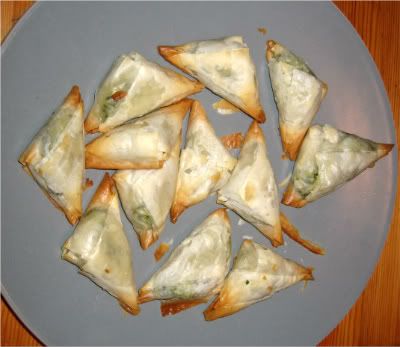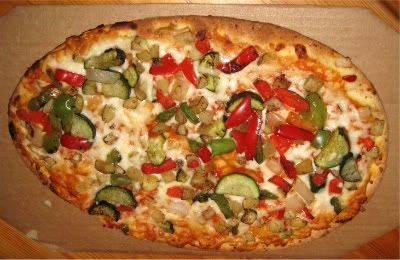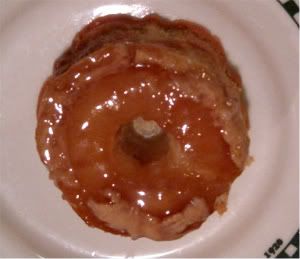 I purchased:

Spanakopita
Fire Roasted Vegetable Pizza
Pineapple Upside Down Cake
These were so good! But let me go through one by one. The Spanakopita is a pastry type appetizer that is flaky phyllo pastry and filled with spinach and I believe cottage cheese. These were really good if you love spinach and nibbling on yummy appetizers this is it right here. I thought it could've been a little more flavorful, these were my least favorite out of the three but I still thought they were delicious and ate them all by myself! Just don't re-heat them in microwave, they get kind of mushy.
Next up the fire roasted vegetable pizza, yeah I ate this entire giant pizza by myself too. What can I say? Sometimes I can be a fat ass, but with good reason! Because there's no way I could not eat the entire thing. It was a delicious flatbread pizza topped with onions, red peppers, onions, and much more. It was so, so good. Not greasy at all and I love how there was so many veggies. I cooked it in the oven and it didn't take too long at all, about ten minutes if that. It was the perfect size for two people or one super hungry person like me. I also like the cardboard it came with because right after it was done cooking I put it right back on that and sliced it. I know this is random but a lot of veggie pizzas have olives and I was really happy this one didn't and had a different kind of variety of veggies, they were so good!
Lastly, the pineapple upside down cake. Man. First of all, I stood in front of the freezer for a good five minutes debating what dessert I wanted. Did I want an apple crumble? A lava cake? Or switch it up and get something I've never had before: pineapple upside down cake. Naturally, I went for the latter. The picture looked great and it said it had caramel and pineapple and it just sounded amazing. And it is, it is. It comes with two little pineapple upside down cakes. All you do is heat it in the microwave for a minute and it's ready. I was worried that the sponge cake might but a little dry but it was so moist and delicious. Packed full of flavor and it was a perfect dessert. My roommate and I shared it, we actually ate it so quickly I forgot to take a picture so I took one with the second one I ate. I usually have chocolate desserts because I love chocolate but this was a delicious change. Definitely my favorite out of all of them just because I love dessert more than anything and this actually surprised me with how delicious it was.
Overall, Private Selection has a great variety of frozen food. Their ice cream looks pretty incredible too! Definitely check them out if you're too busy or too lazy to cook, or both! Like me! You won't be disappointed!
Buy It!
Head on over to your local Ralphs, FredMeyer, or Kroeger grocery store chain! You won't be disappointed!
Disclaimer-
I was provided a product in exchange for my review.
You can read more about my blog policies in my disclaimer.